Sports Performance is one of the most demanding forms of training.
Provider Premier Global NASM
Qualification: Performance Enhancement Specialisation (NASM-PES)
Category: Personal Training
Duration: Complete within 1 year
Schedule: Part-time

Course Introduction
The NASM Performance Enhancement Specialisation (NASM-PES) programme prepares you to effectively train athletes at any level from youth sports to professional athletes in both one-on-one and team settings. With its foundation on the evidence-based OPT™ model, PES takes training to a higher level, helping you understand the science of human movement and learn cutting-edge sports performance exercise techniques by introducing the Maximal Power phase.
This provides you with the framework to improve clients' athletic performance including their power, speed, agility and quickness; empowering you to help people achieve their sports performance goals through safe and effective training.
Pre-requisities / Entry Requirements
We recommend that you have at least a Level 3 Diploma in Fitness Instructing and Personal Training, an NASM-CPT qualification or a high level of working knowledge of the fitness industry.
Course Content
The NASM Performance Enhancement Specialisation includes:
Online course
Cueing videos
Lecture videos
Interactive learning modules
Client scenarios
Online practice exam
Online PES exam
What Qualification Will I Get?
Level 4 equivalent qualification
10 CIMSPA Development CPD points
Other Courses
Similar Courses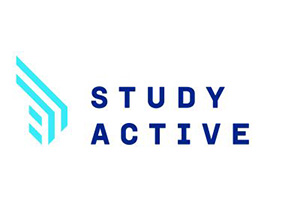 Study Active
Qualification: Active IQ Level 3 Diploma in Exercise Referral
Location:
This nationally recognised qualification enables successful candidates to work with patients referred for exercise by their GP
Type of Course: Part-time