Interested in getting your Personal Trainer Certification? OriGym can help you to start living your passion as a PT.
Provider Origym Personal Training Courses
Qualification: Level 3 Certificate in Personal Training (QCF)
Category: Personal Training
Location: London, Bristol, Birmingham, Liverpool, Leeds, Glasgow, Edinburgh, Cardiff, Sheffield
Duration: Full-time: 4 weeks Classroom-based
Schedule: Part-time

Course Introduction
Origym provide the internationally recognised Level 3 Certificate in Fitness Instructing and Personal Training.
As a full-time course, you attend one of our venues and in just 4 weeks we can get you fully qualified. Learn your practical skills on a gym floor and the theory in the classroom. The full-time course runs from 9am – 5pm, Monday to Thursday.
Pre-requisities / Entry Requirements
A Level 2 Gym Instructing Courses is the starting point for the Level 3.
Additional Information
Origym has over 100 professional personal training tutors and assessors spread out over the UK, in virtually every major city, partnering with some of the largest commercial gyms. These affiliations allow you to access the latest state of the art equipment while ensuring you never have to travel too far for face to face meetings whilst studying your personal training course.
Course Content
Unit 1 – Advanced Anatomy & Physiology for health and exercise
Unit 2 – Applying the principle of nutrition to a physical activity programme
Unit 3 –Programming Personal Training with clients
Unit 4 – Delivering Personal Training Sessions Demonstrating Leadership skills
Practical assessment to demonstrate their ability to deliver personal training sessions
A case study to outline your knowledge of programming personal training sessions and nutritional advice
A multiple choice theory exam covering advanced anatomy and physiology (70% pass rate required)
A multiple choice exam focused on the application of nutrition (70% pass rate required)
What Qualification Will I Get?
Active IQ Level 3 Certificate in Personal Training (QCF). This is recognised by REPs and Skills Active.
Similar Courses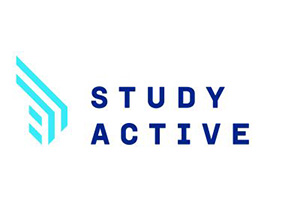 Study Active
Qualification: REPs Level 3 Certificate in Personal Training
Location:
Flexible, online, blended learning. Ongoing start dates NATIONWIDE.
Type of Course: Full-time