Why not get yourself a STOTT Pilates Level 1 Intensive Cadillac qualification with the YMCA.
Provider YMCAfit
Qualification: STOTT PILATES® Certified Instructor Intensive Cadillac
Category: Pilates
Location: London
Duration: 25 Hours - 5 Days plus 1 Assessment
Schedule: Part-time

Course Introduction
The intensive Cadillac course prepares you to teach Level 1 (Essential and Intermediate) exercises on the Cadillac. By the end of this course you will be able to fine-tune personal and circuit training programs to meet a variety of clients' conditioning goals with 125 exercises on the Cadillac Trapeze Table.
Pre-requisities / Entry Requirements
STOTT PILATES Mat and Reformer
Sports therapists, physiotherapists or dancers.
Course Content
Learn to…
Apply STOTT PILATES® principles of core stability, peripheral mobility, breathing and alignment to the Cadillac repertoire in own teaching (where relevant).
Breakdown essential and intermediate level exercises.
Identify each exercise essence, muscular initiation and movement sequencing.
Modify each exercise to increase or decrease exercise intensity.
Adapt all exercises specific to body types, postural issues and conditions.
Maintain client motivation throughout a given session(s).
Effective use of the equipment to enhance torso stability and strength, peripheral extremity conditioning, joint stability, flexibility, balance and coordination
Course Options
STOTT PILATES certification is only awarded upon successful completion of each course and a written (anatomy and physiology theory paper) and practical exam. The exam for Cadillac, chair and barrels is one exam taken together as a series. The examination must be taken within six months from completion of your last course.
What Qualification Will I Get?
STOTT PILATES Certification
Other Courses
Similar Courses
Train Fitness
Qualification: Level 3 Diploma in Teaching Yoga
Location:
The nationally recognised qualification for Yoga teachers within the fitness industry.
Type of Course: Part-time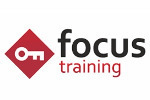 Focus Training
Qualification: CYQ Level 3 Certificate in Instructing Outdoor Fitness
Location: Birmingham, Romford, Manchester, Chester, Enfield, London
Use the outdoor to create flexible, exciting regimes for people outside of a gym.
Type of Course: Part-time
Health and Fitness Education
Qualification: YMCA Level 3 Personal Trainer Diploma
Location: London, Cardiff, Manchester, Birmingham, Doncaster, York, Warrington, Bath, Brighton, Dudley, Nottingham, Preston
If you are looking to become a fully qualified Personal Trainer, look no further! The Personal Trainer Diploma is what you need.
Type of Course: Part-time