Use the outdoor to create flexible, exciting regimes for people outside of a gym.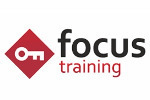 Provider Focus Training
Qualification: CYQ Level 3 Certificate in Instructing Outdoor Fitness
Category: Specialist Courses
Location: Birmingham, Romford, Manchester, Chester, Enfield, London
Duration: Home study plus 2 practical course days
Schedule: Part-time

Course Introduction
This course will give you the skills and knowledge to design exercise programmes in the home, at work and in an outdoor setting. You will learn how to use and adapt portable fitness equipment, how to design effective walking programmes and the precautions for working in outdoor environments.
Pre-requisities / Entry Requirements
Students must hold a Level 2 Certificate in Fitness Instructing
Students must be aged 16 or over
Additional Information
Getting your sweat on outside boosts self-esteem. Great news for Outdoor Fitness Coaches trying to give a little motivational boost. Read more.
A look at the health benefits of exercising outdoors. Read more.
Course Content
Unit 1
Health & Safety associated with working in outdoor environments
Unit 2
Delivery of Personal Training sessions in the home or office
Unit 3
Tool box of Bodyweight exercises – learn a huge range of bodyweight exercise to adapt to any environment.
Unit 4
Tool box of small portable equipment exercise – learn how to utilize a vast range of small portable equipment such as dynabands, TRX, Swiss balls to add variety and intensity to a clients programme.
Unit 5
Planning safe & effective programmes in non-traditional environments
Unit 6
Benefits of walking and walking levels – Learn the set three levels of walking and its advantages
Unit 7
External training considerations – escape routes, first aid, mobile communication, third party notification
What Qualification Will I Get?
CYQ Level 3 Award In Instructing Outdoor Fitness
16 REPs CPD points.
Other Courses
Similar Courses
Health and Fitness Education
Qualification: YMCA Level 3 Personal Trainer Diploma
Location: London, Cardiff, Manchester, Birmingham, Doncaster, York, Warrington, Bath, Brighton, Dudley, Nottingham, Preston
If you are looking to become a fully qualified Personal Trainer, look no further! The Personal Trainer Diploma is what you need.
Type of Course: Part-time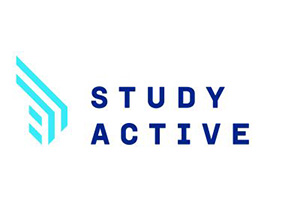 Study Active
Qualification: Active IQ Level 3 Award in Designing Pre & Post Natal Exercise Programmes
Location:
This nationally recognised qualification will see successful candidates qualify to design exercise programmes for PPN clients
Type of Course: Part-time
Vision Fitness Academy
Qualification: Active IQ Level 2 Certificate in Fitness Instruction and Active IQ Level 3 Certificate in Personal Training
Location:
Work more closely with members of the public to help them achieve their health and fitness goals with our VFA PT course.
Type of Course: Part-time