Become an Aqua Instructor with Focus Training
Provider Focus Training
Qualification: CYQ Level 2 Fitness Instructing (Water based exercise)
Category: Gym Instructor
Location: Wilmslow (Total Fitness)
Duration: Home study plus 3 practical course days
Schedule: Part-time

Course Introduction
Aqua training sessions offer a more gentle, non-impact alternative to gym and studio based workouts which make them ideal for older people and pregnant women.
Gain the specialist knowledge required to deliver effective and safe water based sessions.

Pre-requisities / Entry Requirements
Students must be aged 16 or over.
Course Content
Unit 1
Anatomy and Physiology – Bones and joints, muscle and muscle actions, cardiorespiratory system, components of fitness, nutrition, and the nervous system
Unit 2
Principles of Exercise Fitness and Health – How the body adapts to regular physical activity and the benefits of a healthy lifestyle
Unit 3
Customer service – How to create a friendly environment to improve customer relations and adherence to a regular exercise regime. How to improve communication skills to build client rapport. The do's and don't's of Customer Care
Unit 4
Health, Safety and Safeguarding – how to minimise the risks associated with a fitness environment, and ensure the well being of clients.
Unit 5
Water Based exercise Programming – Understand the principles of fitness programming for a variety of clients including pre natal, children aged over 14 years, healthy older adults, and clients with disabilities. Screening and risk factor identification. Learn the specific factors and considerations to plan water based exercise sessions
Unit 6
Instructing water based sessions – Learn how to teach free style, choreographed, progressive exercise sessions to group participants. Learn to use natural water resistance to add variety and intensity to your sessions. Learn how to use music and teaching styles to motivate your group.
What Qualification Will I Get?
CYQ Level 2 Certificate in Fitness Instructing (Water-based Exercise).
20 CPD REPs points.
Other Courses
Similar Courses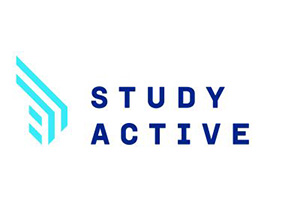 Study Active
Qualification: REPs Level 3 Diploma in Gym Instructing & Personal Training
Location:
Flexible, online, blended learning. Ongoing start dates NATIONWIDE.
Type of Course: Full-time
Health and Fitness Education
Qualification: YMCA Level 3 Certificate in Personal Training (inc Level 3 Nutrition)
Location: London, Doncaster, Birmingham, York, Manchester, Cardiff, Warrington, Dudley, Brighton, Nottingham, Durham, Bath, Preston
Want to become a qualified fitness instructor or personal trainer? Do you want to turn your passion for fitness into a career?
Type of Course: Part-time
Train Fitness
Qualification: YMCA Awards Level 3 Certificate in Personal Training
Location: London, Manchester, Birmingham, Glasgow, Edinburgh, Bristol, Leeds, Ipswich, Newcastle
For a career as a personal trainer, our Level 3 CYQ Trainer Course will get you started in the industry!
Type of Course: Full-time