Giving you essential business know-how and show you how to capture and retain clients.
Provider YMCAfit
Qualification: YMCA Business Principles
Category: Career Development
Duration: Choose either Elearning or a three day face-to-face format
Schedule: Full-time

Course Introduction
You will learn to develop your business plan, understand finance and planning, carry out a marketing audit, understand consumer behaviour and promote your business effectively both within and outside the gym.
You also need to be able to sell your skills to potential clients, as well as understand how to run a business competently and profitably.
This course will give you essential business know-how and show you how to capture and retain clients.
Pre-requisities / Entry Requirements
Level 2 Aqua, ETM, Gym or Kids' Instructor
Course Content
Learn the fundamentals of promoting yourself and your business to potential clients
Develop a business plan
Understand the underpinning concepts of marketing
Perform a situation analysis and marketing audit
Develop a mission and key objectives for your business
Understand consumer behaviour and how it impacts upon your business
Promote your business effectively within and outside of the gym environment or the local community
Course Options
No formal assessment, however full participation is required to receive certificate of attendance.
What Qualification Will I Get?
CYQ Business Skills & 16 CPD Points
Other Courses
Similar Courses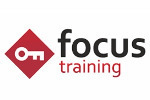 Focus Training
Qualification: CYQ Level 3 Certificate in Instructing Outdoor Fitness
Location: Birmingham, Romford, Manchester, Chester, Enfield, London
Use the outdoor to create flexible, exciting regimes for people outside of a gym.
Type of Course: Part-time
Train Fitness
Qualification: CYQ Level 3 Diploma in Teaching Pilates
Location:
Gain employment with any health club or leisure centre and teach mat pilates classes to healthy adults.
Type of Course: Part-time
Health and Fitness Education
Qualification: L3 Special Populations Diploma
Location: , London, Manchester, York, Cardiff, Birmingham, Doncaster, Warrington
if you are looking to progress your career in the fitness industry, why not consider achieving the Special Populations Diploma?
Type of Course: Part-time