Which Personal Trainer Qualifications?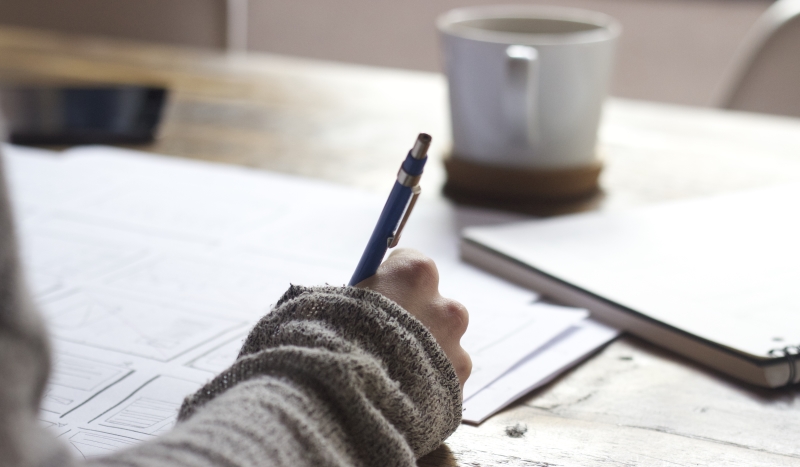 Are you looking to find out which personal trainer qualifications will be the best for you in order to start a new career, or enhance your current position? Want to know who to trust with a training course to get there? We have over 20 years experience in both those areas.
Unfortunately in recent years there has been an explosion in the number of provider offering personal trainer qualifications and certifications. Why do we say "unfortunately"?
We have seen a definite shift in the training of new PTs from providers. But is the problem a lack of a properly monitored personal trainer arena and more importantly, being able to directly compare courses in a framework that benchmarks exactly what each course provides head to head.
Why is this important and what are we referring to here?
A Difference In Personal Training Qualifications?
Every course that's delivered by different companies will have a likelihood of being slightly different. For example, schools delivering an AQA in Matsh may approach it quoite differently, whilst ensuring they cover the required areas of the curriculum. This is no different for personal trainer qualifications.
An example. Does a distance learning course that costs £750 and is correctly promoted as a Level 3 Personal Trainer course (and accredited by the Exercise Register) provide the same qualification as a £2500, 6 week intensive course that is also a Level 3 Personal Trainer course?
On paper, yes it does. But, here's where you need to understand the differences.
Both courses will probably cover similar topics with a similar amount of depth in content, but will a predominantly distance learning course be equal to one that is intensive and involves classroom time? How do you assess gaining experience in how to manage potential clients in a range of situations? How do the final essessments tests stack up when compared side by side? What support do you have throughout the course?
But let's start with the basics first.
How Can I Be A Personal Trainer?
To obtain a personal trainer qualification in the UK, you must complete a Level 3 Personal Training Certificate or Diploma (as defined by the Exercise Register).
Anyone calling themselves a Personal Trainers and practising in the UK is required to have a Level 3 certificate. It will be difficult, in fact it should be impossible, to obtain employment without having this level of personal trainer qualification. But small independent gyms or studios may not be so ccareful abotu checking.
A prospective student that wants to take a course and receive their Level 3 will have a variety of options to choose from. Courses that will provide you with the best possible chance of employment in the personal training industry, as well as qualify you to apply for other important memberships in the industry, must be accredited by the Registry of Exercise Professionals (REPs).
To have the best possible personal trainer qualification it is wise to consider what you want to do with your certification before you choose an institution to take your personal trainer qualification at. The industry is both one which is growing and one that is very competitive.
How To Get The Right Qualification
There are many people who want to enter the industry; having the skill sets that you need to distinguish yourself from others is a necessity in order to guarantee success as a personal trainer working within a gym environment or if you desire to start and run your own personal training business.
Before you can take your level three personal trainer qualification, you must already have your level two fitness instructor certificate. Some students enter programs and take certificate levels one and two with no previous experience in the fitness and personal training industry.
Awarding bodies are responsible for accreditation; such bodies include the Active IQ and the CYQ. They are operating in relation to the Registry of Exercise Professionals. If you are a professional personal trainer you must be registered with the REPs. This organization sets the bar for industry standards and helps to regulate the level and quality of education that is provided in the personal training industry by academic institutions.
Where To Find Qualifications?
There's several types of providers that offer personal training courses, however not all of them will give you the certification that you need to practise professionally.
It is wise to check with either the REPs or the governing bodies to ensure that the institution you want to study at will offer you what you need as a qualified personal trainer.
Vocationally Related Qualification courses for prospective personal training students are relatively easy to access and are focused on the development of knowledge in the individual. Whereas work based programs are more focused on enhancing the skills of someone who is already working in the personal training industry and assessing their work place skills. An example of such a program is the National Vocational Qualification for Personal Trainers.
Added Value
The broader your skills base, the more employable you will be, and more in demand as a personal trainer. You will be able to earn a higher salary if you have a well-developed skill base. The more memberships that you will qualify for will also seek to enhance your qualification portfolio. A personal trainer will want to continue their learning and must maintain their qualification status each year to ensure that they have the most recent and up to date skill sets to offer to their clientele.
Advanced courses are offered to personal trainers that want to go beyond the basic requirements of their personal trainer certification. You may also get to pick and choose which course topics you want to focus your career in after you complete the mandatory sections of the personal trainer requirement courses. Finding a niche area to practice personal training in can also be quite lucrative.