Advertise Your Courses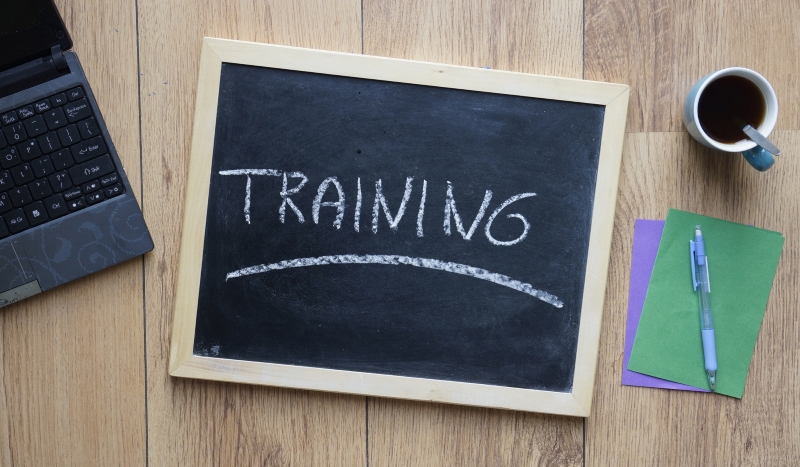 From advertising personal training courses through to fitness and CPD courses, the NRPT.co.uk has a targeted and focused audience of users and trainers looking for exactly that.
With users looking for a new career or a change of direction, we cover the UK from Exeter through to Aberdeen. So , trying to find fitness courses and in particular personal training courses is all the simpler with our website.
Why not target these users directly by adding your training courses to the NRPT.co.uk and taking advantage of our location-based search.
What Do I Get?
Our course manager allows you to add as many courses as you want for an arranged fee. Your courses then appear in our results based on location, type, price and category meaning our users can find your courses in the location they want.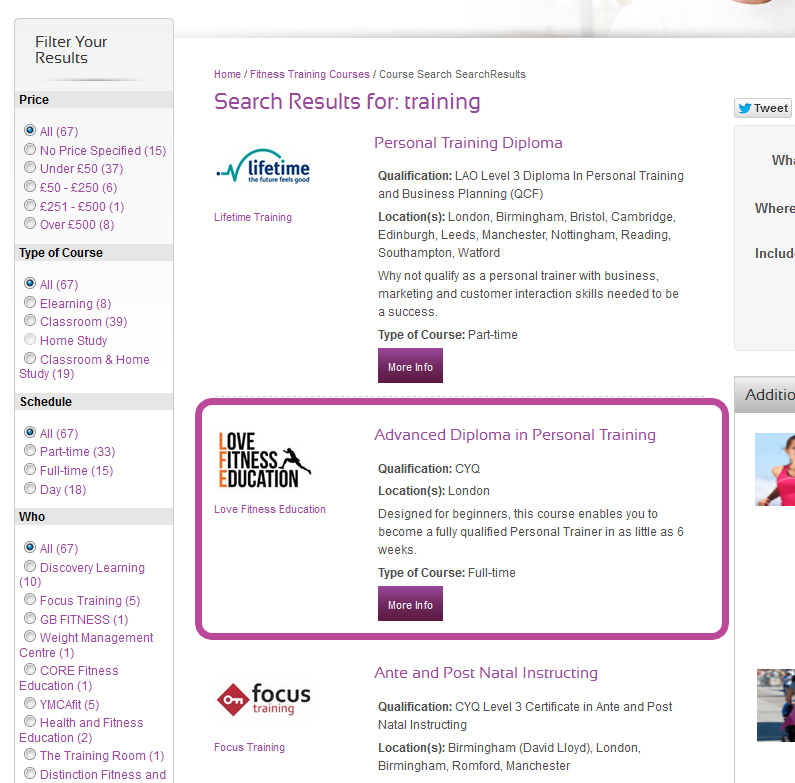 We already work with the UK's leading training providers and have over 250 courses listed across the UK.
With over 30,000 unique users each month visiting our courses section, we can provide you with new leads and enquiries to help fulfil your courses.
Additional Features
You can also pay for a featured logo, which promotes you in the location of your course(s) to help boost your presence and brand awareness.
With a small additional charge, this will help you get more enquiries.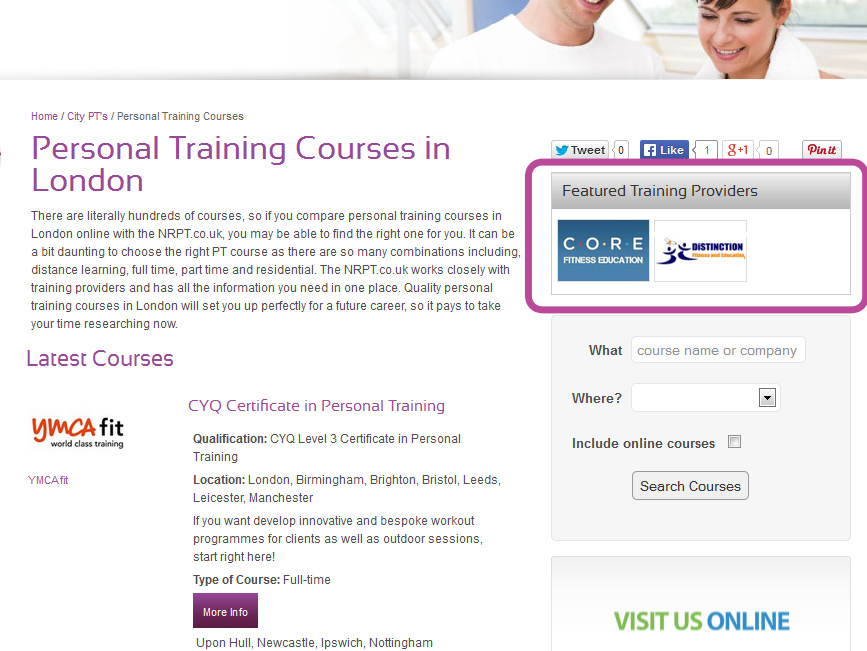 We are constantly adding new admin features so helping you to keep a track on enquiries and stats.
How Much Does it Cost?
Costs for adding your courses and promoting them through our website vary.
For advertising your personal trainer courses with a bespoke profile page, prices start from £250+VAT per month
We can also offer an annual fee of £1495+VAT for you to promote your company with a profile page and up to 3 'fitness' courses that can includes Level 3 PT courses.
Of course, we can tailor a campaign to whatever your budgetis, so why not contact us for more information.
What Next?