What Can I Do For You?
RobskiFitness is a Personal Training business working out of East London and Essex, focusing on a variety of health and fitness goals for anyone with the desire to achieve results.
Whether you're male or female, 18 or 80, a first-timer or a long time fitness fanatic, RobskiFitness welcomes all.
Training goals include weight loss, fat burning, packing on lean muscle, increasing stamina levels and everything in between. So, if you simply want to look good on the beach or are thinking about being able to run 5K, we have what you're looking for.
First session includes a FREE consultation and assessment.
Second session is a FREE full session.
What have you got to lose? Start now. Invest in Yourself!
What Are My Charges?
Prices start from £30.00 per session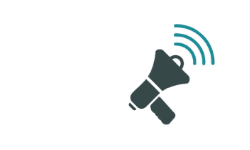 Single session (40 per one session)
Block of 10 sessions (35 per each session)
SPECIAL OFFER! Block of 20 sessions (30 per each session)
What Are My Qualifications?
Active IQ - Level 3 Certificate in Personal Training (QCF)
What Training Do I Specialise In?
Bodybuilding
Circuit Training
Corporate Wellness
Flexibility & Mobility
Functional Training
Posture / Back Care
Group Fitness
Core Conditioning
Weightlifting
Testimonials
Robert is very professional at what he's doing. He understood exactly what my body goal was and provided me with a personalised, frequently updated program. He's always happy to answer any fitness questions and motivates very well too. Very good PT to work with! " Kasia.S "
I wanted to achieve a toned body and healthy lifestyle, in the run up to my wedding. Through meeting and training with Robert, my mental and physical well being has totally changed. Robert has had a positive effect on my life, from how and when I exercise, to what I eat in between. Now I could not imagine training without him." Helen W "
I found Robert to be an excellent trainer and his sessions are as educational as they are enjoyable. I developed muscle size and good tone after some intense sessions and that was my aim. One thing that did impress me was that Robert knew when to work me hard and when to give me time to relax and recuperate. His dietary and nutritional advice was invaluable and I would not hesitate in recommending him to colleagues." James D "
I always enjoy working with Robert, whether it be training sessions or through the contributions, he makes to the lifestyle sections of the magazines I edit. I was impressed with Robert's knowledge of exercise and nutrition straight away and that he did not go into massive details about it's benefits, but kept it simple for me to understand. This is where I saw the potential for him to make contributions to my magazines and Robert is always willing to let me pick his brains. I am sure that Robert will go on to make a big impact on the personal training market. "Anna R"
I had the best classes with Robert my PT , he makes me feel comfortable with my weight and body and motivates me to achieve my goal!!! Can't wait for every session with him even if he works me out till i can't walk 😊 but I know that very soon i will get my body back and i really really recommend him for his professionalism, positivity and that every work out with him It's a lot of fun !!!I take this opportunity to really Thank you Robert for everything! You are amazing!!!💪💪💪 "Diana.R"
Where I Train
| | | | | | |
| --- | --- | --- | --- | --- | --- |
| In a Gym : | | 1 to 1 Studio : | | Park/Outdoor : | |
Equipment
Slam Ball, Resisitance Tubes, Boxing Equipment, Padded Mats, Dumbells,Barbellss, Core Stability Balls, Step Box, Fitness Testing Equipment, Skiping Ropes, TRX system and a full range of equipment at the Targetfit private personal training studios in Collier row or Wanstead!
Geographical Areas Covered
Wanstead, London
Woodford Green
Wanstead, London
Woodford, London
Ilford