What Can I Do For You?
Based at the beautiful Manor House and Orangery, Leamington Spa, Blossom Place is a destination for all your fitness, health and wellbeing needs – providing everything you need to truly flourish!
You can enjoy personal training, full body workouts, guided relaxation plus holisitc lifestyle coaching either within a comprehensive group package or individually.
I provide a back-to-basics, holistic approach to wellbeing focusing on the five pillars; physical activity, stress, nutrition, lifestyle and sleep. Working closely with you, I will cut though the jargon, and support and motivate you every step of the way whilst providing opportunities for you to regularly exercise and relax in beautiful surroundings.
I currently offer the Mind/Body Personal Training and the Ladies' Signature Package details as follows:
MIND/BODY PERSONAL TRAINING
Mind/Body Personal Training is available to those clients who would specifically like one to one support on their wellbeing journey. Sessions last one hour and are made up of some or all of the following:
- Lifestyle coaching focusing on key areas like sleep and nutrition
- All over body workouts with your specific goals in mind
- Guided relaxation incorporating stress management techniques
- Expert help and guidance offering support and accountability
Mind/Body Personal Training can be used in conjunction with the Ladies' Signature Package or booked separately. Sessions will take place either within the light and airy studio at the Manor House and Orangery or outside in the stunning parkland of Newbold Comyn. Free parking is available.
£40 per session (based on pack of purchasing pack of 10)
LADIES' SIGNATURE PACKAGE
The Ladies' Signature Package has been designed specifically for women who want to become fitter, stronger and healthier whilst feeling calm and energised. All sessions will take place in or around the Orangery and Manor House, Newbold Comyn.
Every month, as part of the package you will enjoy:
- An individual lifestyle coaching session tailored to you
- A minimum of eight full body workouts in small, friendly groups
- The opportunity to exercise in beautiful green spaces
- Guided relaxation incorporated at the end of each session
- A beautiful studio with free parking set in stunning parkland
- Convenient times during the day
£129 per month (Direct Debit)
What Are My Charges?
Prices start from £40.00 per session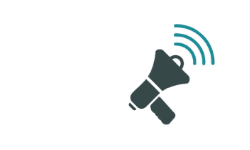 What Are My Qualifications?
Premier - Diploma in Fitness Instructing & Personal Training
C.H.E.K. - Holistic Lifestyle Coach Level 1
What Training Do I Specialise In?
Corporate Wellness
Life Coaching
Group Fitness
Functional Training
Flexibility & Mobility
Exercise Referral
Body Sculpting
Alternative Therapies
Boxing & Padwork
Boot Camps
Testimonials
"I'm eating better, moving more and have learnt some really useful tools to manage stress levels - Thank you!"
— JULIA T., LEAMINGTON SPA
I loved taking part in group training sessions they were hard work but great fun and meeting Fiona regularly on my own also meant that I could get the individual attention that I needed to help me achieve my personal health and fitness goals."
— MARY LOU G., STRATFORD UPON AVON
"I really enjoyed my personal training sessions with Fiona, she was so patient and designed a programme specific to my needs that I could stick to - I steadily lost weight and my fitness levels increased" hugely."
— HELEN S., STRATFORD UPON AVON
Where I Train
| | | | | | |
| --- | --- | --- | --- | --- | --- |
| 1 to 1 Studio : | | Your Home : | | Park/Outdoor : | |
Equipment
Boxing Gloves and Pads
Spinning bike
Skipping ropes
Mats
Dumbells
Medicine Balls
Fitness Step
Outside space - 300 acres of parkland with hills
light airy studio, wood sprung floors
Geographical Areas Covered