What Can I Do For You?
UP Strength In Fitness & Mind was founded in 2019 by Alfie Spencer. The business was born from my vision to help people. Not just to get that beach body but to really create a complete lifestyle change. The mind is still massively overlooked. At UP Strength your mindset is as important as your body which many people overlook when they want to change their appearance but if you want true changes you have to start with your mind.
What makes UP Strength In Fitness & Mind so great isn't what we sell, it's not even the fact we're highly qualified and experienced. It's the fact we care. We will go the extra mile for you. We care about you, your fitness, your mind, your mental health and we will invest everything we can in helping you reach your goals. Our passion to help runs in our veins.
What Are My Charges?
Prices start from £35.00 per session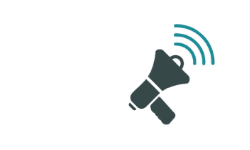 Free Shaker once you complete your first 1-1 personal training session
NRPT Offer ONLY - 50% OFF Online Personal Training - https://upstrength.co.uk/special-offer
https://www.derbyshiretimes.co.uk/business/chesterfield-gym-promises-to-break-mould-of-larger-fitness-chains-3573069
What Are My Qualifications?
Active IQ - Level 3 Certificate in Personal Training (QCF)
EIF - Fitness and Motivation Coach Certified Personal Trainer
EIF - Master Trainer Award
What Training Do I Specialise In?
Flexibility & Mobility
Functional Training
Core Conditioning
Strength Training / Conditioning
Weight Loss
Nutrition & Weight Management
Stress Management
Boxing & Padwork
Bodybuilding
Testimonials
Alfie isn't just a personal trainer he is an amazing mindset coach, the way he can motivate you in so many different ways is scary. He has taught me so much with nutrition, mindset and even just being happy within myself. Within 4 weeks of the programs I had enough energy to go on a run and I hadn't ran in over 6 years. I did 2 miles with ease and actually looked forward to my next one. He has changed my whole outlook and atitude on life.

UP Strength and Alfie gave me the belief that I can achieve anything; if you would have told me that I'd lose 6 ST in 7 months I would have laughed at you. I can't thank Alfie enough. I mean, at the start I was messaging him everyday on the app and he replied within minutes; I couldn't have achieved this transformation without him.

Believe it or not, I now enjoy exercise and eating clean...well I do have my Friday night Chinese take away and that hasn't stopped. It just shows what you can achieve with the right personal trainer. I previously had a personal trainer in London, who didn't really care as long as I just turned up to the personal training sessions. His advice was to eat eat healthy foods and just gave me a list. I'm so glad I looked further and found Alfie and UP Strength; they really do get results, but in such a simple and fun way.

Even going the extra mile and showing me these images all created that made everything really hit home. I, 1 MILLION percent recommend Alfie and UP Strength.
Josh - 26/10/2020
Alfie is an excellent personal trainer who delivers varied and enjoyable sessions. He has a pleasant and professional demeanour. I would have no hesitation in recommending him as a PT.
Trevor - 01/11/2019
Nearly at the end of my 6 week programme and can't recommend Alfie enough! Every session has been different, challenging and fun, he's always pushing me to my limits where I know I wouldn't be if I was on my own in the gym. The app is a great bonus too can easily fit the workouts around work and Alfie is always checking in regularly making sure everything's all ok.
Charlotte - 18/10/2020
I always look forward to my sessions with Alfie, he always makes me push myself that bit further even when I think I've reached my limit. He has such a positive and motivational attitude. I couldn't be happier with the care I've received.
Julie - 04/12/2019
Where I Train
| | | | |
| --- | --- | --- | --- |
| In a Gym : | | 1 to 1 Studio : | |
Geographical Areas Covered
Chesterfield
Dronfield
Matlock Bath, Matlock
Derby
United Kingdom