What Can I Do For You?
Chris is an experienced PT and is an ex-professional triathlete & holds an Hons deg in Sports Science.
Chris ran a personal training company in the North of Scotland between 2009-2013 guiding those in need of health and fitness training and advice. he used a window of opportunity between 2013 and 2019 to pursue professional triathlon where he says " every day was a big learning curve, that could not be replaced by any other experience" He has now moved back to the North of Scotland and has opened up his own personal studio where in intends to help and educate all that want personal training, health and fitness of the highest level.
"being a ex athlete in one of the toughest sports there is, teaches you to keep things simple. Most of the time people over complicate things when there is no need to. My intention is to keep things simple and make people truly satisfied with their wellbeing"
Lets begin !:-)
What Are My Charges?
Prices start from £62.50 per session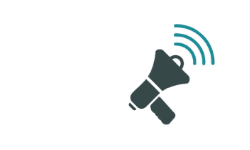 Sign up to one of my long term contracts and you will receive a Garmin forerunner 735 XT
What Are My Qualifications?
B.Sc. (Hons) Sports Studies
Premier - Certificate in Gym (Level 2)
What Training Do I Specialise In?
Testimonials
Chris has a strong focus on individual needs and set a challenging programme for me but within my capabilities. He monitored my progress carefully and developed the routines as time went on. I found him to be enthusiastic, knowledgeable and very caring. He really motivated me to achieve my goals by ensuring the programme was varied and by giving me regular positive feedback
Where I Train
| | | | |
| --- | --- | --- | --- |
| 1 to 1 Studio : | | Your Home : | |
Equipment
Everything you need.
Geographical Areas Covered