What Can I Do For You?
I first qualified in the fitness industry in October 2000. I have since then gone on to attain a degree in Sport Studies with honours, gained my certification in Strength and Conditioning with the globally recognised National Strength and Conditioning Association (NSCA) and qualified as Certified Level 1 Nutrition Coach with Precision Nutrition. Outside of doing a degree in dietetics or nutrition, this is one of the best and well known nutrition certifications globally.
Over the last 2 decades, I have dedicated my life to helping improve the health and fitness of thousands of people. I have spoken at seminars and conferences and I have worked in person with people from all walks of life, including:
General population

Elderley population
Other fitness professionals and PTs
Junior to professional level athletes and sports teams
I have a referral network with many health professionals including physiotherapists, chiropractors and osteopaths within the local area. I will work alongside these practitioners to help in the rehabilitation of injuries.
I have had a great desire in health and fitness from the age of 12 and I have dedicated my life to improving my own health and fitness. I have competed in bodybuilding, powerlifting and strongman. The wealth of knowledge I have gained through formal education, adding that to the my own experiences and continued reading and learning in training and nutrition over the last 20+ years, means I am in a strong position to help guide you to achieve your health and fitness goals and maintain them.
What Are My Charges?
Prices start from £50.00 per session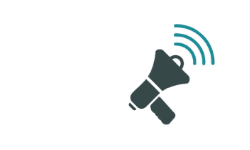 Invest in a block of 5 sessions and save £12.50 or invest in a block of 10 sessions and save £50.00
Invest in a block of 15 sessions and save £112.50
Invest in a block of 20 sessions and save £200.00
What Are My Qualifications?
B.Sc. (Hons) Sports Studies
Premier - Diploma in Fitness Training & Sports Therapy (Level 3)
NSCA Strength and Conditioning Qualifiaction
Precision Nutrition - Level 1 Certificate in Exercise Nutrition
What Training Do I Specialise In?
Strength Training / Conditioning
Under 16 Fitness
Nutrition & Weight Management
Fitness Testing
Speed, Agility, Quickness
Fitness 50+ / Seniors
Testimonials
"Harry has helped with my strength and conditioning for sport performance. Through his training, Harry has given me the best chance of making the Great Britain Ice Hockey Team. Harry has worked with my nutrition to enhance my sports performance goals and as a result I have also achieved my weight loss goals.
Harry has also helped me train for two powerlifting competitions, both times qualifying for the Great Britain Powerlifting Federation (GBPF), British Championships."
- Katie Girdler - Bracknell Queen Bees/Great Britain Ice Hockey Player
"I started training with Harry in 2013 with the primary aim of slowing down the loss of muscle and strength that comes with ageing (I recently celebrated my 60th birthday). I had never done this type of training before and Harry broke me in gently with programmes that focused not only on strength but also on mobility/flexibility, and always emphasising correct technique.
Over time Harry has progressively introduced more challenging exercises and I've been delighted with the results. Four years ago I had never heard the term "deadlift", now I can comfortably deadlift more than twice my body weight. I am a keen golfer and with my increased flexibility I now have a much fuller swing. I also ski every winter and my stronger leg and core muscles enable me to ski more miles every day.
I greatly enjoy the variety that Harry includes in my programme. He also provides tremendous support and encouragement; it's always a pleasure to have a training session with him. With hindsight, I wish I had started this type of training when I was much younger. However, with the dramatic improvements I have made, it proves that it's never too late to start!"
- Brendan McWilliams
"Over the past four months I have been on a Personal Training programme with Harry every week, working on 'Strength and fitness' focussing on specific goals to compliment my golf. He has helped me enormously to get stronger, and become more flexible which has made such a difference to my 'swing'.
Harry has motivated me to work hard every session, and I cannot believe how much stronger I am. The proof for me is on the golf course as my game has improved so much, and, most importantly for me is that I remain 'injury free' and that is thanks to Harry's precision with his instruction and his expertise"
Thank you Harry"
- Diana Rang
"I have had the pleasure of working with Harry in the off season for the last three summers. As an athlete, I wanted to take my performance to the next level and Harry has enabled me to do this by giving me specific programme to follow to help prepare me for the coming season.
The off season programming has helped improve my strength, speed and fitness and I was challenged every session. With Harry's help, knowledge and encouragement I have been able to achieve my goals and I can't recommend him highly enough."
- Ben Campbell - Guildford Flames, Professional ice hockey player
Where I Train
| | |
| --- | --- |
| 1 to 1 Studio : | |
Equipment
Squat Rack
Bench Press
Adjustable Dumbbells
Olympic Bar, Deadlift Bar, Trap bar, Safety Squat Bar, Axle Bar, Olympic Technique Bars, Strongman Log
300kg + Weight Plates
Cable Pull Down
Slam Balls
Battle Ropes
Bands
Sandbags
Landmine Press
Farmers Walk Handles
Yoke
Atlas Stones
Pressing Block
Duck Walk Handle
Prowler Pushing/Pulling Sled
Geographical Areas Covered