What Can I Do For You?
I am qualified as a Level 3 Advanced Fitness Instructor, Personal Trainer and I have Level 2 in REPS Gym and Group Exercises. I am also Level 3 for Exercise Referral - the referrals come from Physiotherapists and General Practitioners, and I have done this at a nearby gym, in Melbourn Sports Centre. At the same centre I also run some popular Aqua fit classes. In Bassingbourn Sports Centre I run my own enjoyable Low Impact Exercise to Music class. Many class members have been coming for years.
I have offered ever-interesting Personal Training in the home, local park or at Melbourn Sports Centre for over seven years. I have clients who have remained with me from when I started out to those who have had training every few months over a number of years. I am very motivated and enjoy providing the Training. My clients find my positive delivery inspiring and enjoy the varied, individually designed training programmes; I have had many glowing testimonials where clients have been impressed with their improved fitness and health.
My involvement in exercise referrals allows me to help with medical conditions such as bad backs, asthma, being overweight, joint or/and muscle strains and hypertension.
I have a hearing impairment, but it has not been a problem with my work and communicate orally. If required by Deaf clients, I can use British Sign Language (BSL). Like most people these days due to work commitments, but also because I find it clearer, I prefer being contacted by email or text.
What Are My Charges?
Prices start from £30.00 per session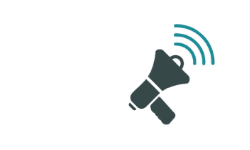 Free, no obligation, initial meeting
Pre-booked 10 sessions for £250
2 people training at the same time for £45 per session
What Are My Qualifications?
CYQ - Level 3 Certificate in Personal Training
CYQ - Level 2 Certificate in Fitness Instructing (QCF) - Gym Based Exercise
GP Exercise Referal
YMCA Kettlebells
YMCA Padwork for PT
What Training Do I Specialise In?
Exercise Referral
Circuit Training
Boot Camps
Boxing & Padwork
Kettlebell Training
Nutrition & Weight Management
Posture / Back Care
Testimonials
~~Review from my client, Prof. M. G. :
"Michael Easton has been attending me and my wife for personal training for about 3 years. I can unreservedly recommend him. I am in my 80`s and Michael has the knack of tailoring my exercise schedule such that it is challenging but not over - strenuous. Michael introduces variety into my exercise regime to prevent boredom due to repetition. He always arrives on time and carefully documents my progress... He has a sense of humour, but at the same time keeps me strictly to my tasks. I can warmly recommend him."

~~Review from my client, Mr. J. H.:
'I've been training with Michael since the very beginning and it's always been productive and great fun. He's very professional and works to times that suit me.
Work and family commitments mean I spend most of my time trying to get 'back to the fitness' but Michael's always ready to pick up where we left off and has shown me numerous exercises I can do if I'm not able to make a session.
I'd highly recommend him for anyone who is time poor and wants a personal trainer that really listens to what you're after, instead of the one size fits all mentality of a lot of trainers.'

~~Review from my clients, Mrs. K. and Mr. S. R. :
'Michael assisted my husband and I back to fitness in a fun proactive way his exercises were varied and all our muscle groups were put to work. We would recommend him for his ability to put you at ease, assist you at the level that best suits you and his ability to bring humour to the session that makes it most enjoyable.
I continued with his class for several years afterwards to maintain my fitness.'

Where I Train
| | | | |
| --- | --- | --- | --- |
| Your Home : | | Park/Outdoor : | |
Equipment
Free weights, Medicine ball, Swiss Ball, Resistance bands, Boxing gloves/pads, Reebok Step, Skipping ropes, Exercise mats, Heart rate monitor, Blood pressure monitor, Omron Body Fat Monitor, Peak Flow Meter, Coolboard (balance board), Powerbar, Battle rope, Kettlebells.
Geographical Areas Covered
Walton Park, Milton Keynes
Bedford
Flitwick, Bedford
Bletchley, Milton Keynes
Buckingham Industrial Estate, Buckingham