What Can I Do For You?
With a degree in Sport & Exercise science and over 5yrs experience as a PT / Endurance athlete, I use my knowledge and my own personal experiences to get the most out of my clients.
Personal training experience
Through my experience as a PT, I believe the way to get the best results from my clients is by teaching the basics but also educating and influencing them towards a more healthier lifestyle.
The sessions need to be progressive and goal focused with the emphasis on moving correctly in the way our bodies are designed to move. This means firing the right muscles in the right sequence, with a good range of motion and mobility thereby reducing the risk of getting injured.
There is only so most we can do in a session so this is why it super important for me to influence your lifestyle, slowly and progressively to become healthier. This can be achieved by making small little, progressive changes to your diet and activity levels.
Endurance / science experience
With very much of an endurance / science background I have developed an extensive knowledge of how best to prepare / compete / recovery from a number of didn't endurance events. This involves training, conditioning, nutrition, hydration, injury prevention, psychology and biomechanics.
I have competed a number of different endurance events must notably the Ultra GB a 200 mile run across the Trans Pennies trail, the Ultra-Trail du Mont-Blanc 170km trail run across the Alps (the pinnacle of trail running), a 3000 mile cycle ride from the UK to Istanbul and a few others. See my website for further details.
What Are My Charges?
Prices start from £60.00 per session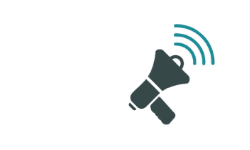 5 session for £375 @ £75 a session
10 sessions for £720 @ 72 a session
20 sessions for £1400 @ £70 a session
What Are My Qualifications?
B.Sc. (Hons) Sports & Exercise Science
Cross Fit Level 1 Trainer
DIPLOMA IN SPORTS MASSAGE
What Training Do I Specialise In?
Run / Walk / Cycle
Weight Loss
Strength Training / Conditioning
Flexibility & Mobility
Fitness Testing
Sports / Massage Therapy
Toning
Circuit Training
Corporate Wellness
Nutrition & Weight Management
Where I Train
| | | | | | |
| --- | --- | --- | --- | --- | --- |
| In a Gym : | | 1 to 1 Studio : | | Your Home : | |
Equipment
A whole range depending on the location.
Geographical Areas Covered
East Putney, London
Hurlingham, London
Barnes, London
Battersea, London
Hurlingham, London