What Can I Do For You?
​​I offer fun, motivating & energising; 1 to 1 live video online training via skype/ zoom/ wats app or in-person; personal training sessions, including interval training, HIIT, circuit & boxing fitness (Boxercise/ Boxfit)
Try my 30 Minute online training session for £20 GBP (limited availability) No special equipment, just a laptop/ computer a webcam, or a tablet.
As a qualified & experienced Personal trainer & England Boxing coach; former European & 2x UK British University Boxing Champion with 40+ Boxing fights. I know what it takes to get in shape and achieve high results.
I've been a personal trainer & boxing coach for over 8 years, I walk the talk & practise what I teach :)
Training with me will help you to look forward to working out ✓
Keep you accountable, motivated and get you in shape quicker ✓
Burn Calories / FAT / TONE UP your arms, abs, stomach legs faster,
Train for an upcoming holiday, event 10k run or Obstacle course,
Train for Boxing fitness / Self-defence or improve your performance in a sports event!
Improve mindset, body image & confidence,
Healthy lifestyle training
Sessions can take place at your house/office/ hotel, residential gym etc: any space: living, dining room etc or your garden.
I get REAL RESULTS please do see my testimonies/feedback
Get in touch today... call/ text: 079 50 89 13 14 (no private callers)
or email: optimistic_1@hotmail.co.uk
I specialise in boxing fitness, strength & conditioning workouts (fit for everyday life), toning up, getting flat stomachs /core six packs.
www.AboveBoxing.co.uk
What Are My Charges?
Prices start from £45.00 per session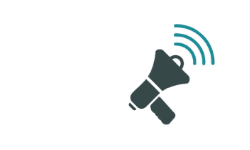 Try my online personal training; live video workout Via Skype / Zoom or Wats app (laptop/ pc)
For my workout plans / exercise guides please get in touch!
Please remember my PERSONAL training, will be adapted just for you; your abilities, and your goals.
What Are My Qualifications?
Active IQ - Level 3 Certificate in Personal Training (QCF)
ABAE Boxing Tutor
Football Coaching Level 1
What Training Do I Specialise In?
Boxing & Padwork
Circuit Training
Core Conditioning
Sports Coaching
Corporate Wellness
Special Populations
Weight Loss
Boot Camps
Exercise Referral
Functional Training
Other Professional Bodies & Affiliations
Register of Exercise ProfessionalsLevel 3 - R0155226
Check Out My Video
Testimonials
"He's a cool guy, and definitely one of the best trainers I've used, every session was fun, action-packed and motivating! "
(Nathan, 29)
"Before training with Ultra Patrick, I didn't really like working out but I had to start training for health reasons, he has shown me exercises I enjoy and I have lost a lot of weight around my stomach, Thanks"
(Tom, 49)
Really good and motivating trainer, looked forward to every session and I truly felt that at the end, each session left me with a "Job well done" feeling.
(Ashley, 40)
I have been training with Patrick for over a year; and with each session my level of fitness has improved with the personalised exercise routines that Patrick devises. Before Above Boxing I hated exercising and, now l look forward to the fun and fresh challenges of my 'PT' sessions. Patrick encourages you to fight for your physical health and to feel empowered by every single achievement. I would not have improved my health and fitness if wasn't for Above Boxing!
(Crystal 29)
"Patrick is a great trainer and motivator. He is really passionate about getting the best out of people and this is clear to see; as he supports and pushes people to achieve their best results! I would highly recommend him " (Richard, 45)
" I've been training with Patrick for about 6 months now. I loved it from the first session. Patrick is a real master of his craft. He is passionate about boxing and fitness and it shows through his energy and enthusiasm he brings to every session. He has an easy-going personality which creates a relaxed, comfortable and welcoming atmosphere and all his workouts are creative and challenging but most of all fun.
My energy levels are up and it's refreshing not to be tied to a treadmill or cross trainer for a good workout. Whatever your goal - Patrick will lead you every step of the way "
(Monika, 41)
" Patrick is a motivating, enthusiastic and a fantastic trainer. It is evident he absolutely loves what he does and wants each individual to achieve their goals by encouraging them to exceed their maximum strengths and ability.
I always look forward to sessions with Patrick as he makes them exciting, challenging as well as fun and we have a good laugh.
He is an inspirational person and you can learn a lot from him. Always positive and sends out such uplifting vibes, he won't let you give up because "hard work is ... Easy work". He's great at what he does and I'm sure he's changed so many people's lives, he's definitely made an impact on mine. Thanks, Patrick "
(Arti, 35)
" Ultra Patrick is an expert trainer who really cares about your progression. He loves what he does and he is really good at it!
The sessions were worth every penny and I felt great after every session!"
(Sarah, 29)
"Patrick is a very supportive, reliable & professional trainer with a great positive attitude"
(Jen, 35)
" I lost 42pounds (3 stone, 19kg) over 4 months training with Patrick, Try his workouts and enjoy your results!"
(Sam, 32)
To book / find out more - please call/ text: 079 50 89 13 14 or email - info@aboveboxing.co.uk
Connect on facebook: https://www.facebook.com/patrickdiaiofficial
Twitter: @PatrickDiai
Where I Train
| | | | | | |
| --- | --- | --- | --- | --- | --- |
| In a Gym : | | Your Home : | | Park/Outdoor : | |
Equipment
In my sessions, you can expect to jog, jump, punch, burpee, squat, press, lunge & crunch your way to fitness & happiness!
Includes: ladder drills, light body weights dumbells / medicine ball, skipping ropes, boxing pads & gloves.
I also offer online personal training Via Skype / Zoom / Wats app (laptop/ pc)

So you can get professional fitness advice, motivation & a personalised workout at home.

Allowing you to work on getting your form correct, get the most out of your time training and not injuring yourself in the process.

Some of my exercises on YouTube:
https://www.youtube.com/watch?v=u3Gf-wlfWS8&t=11s
https://www.youtube.com/watch?v=fhqgtAjqyHo&t=137s
https://www.youtube.com/watch?v=s_m2NoVoJSM&t=12s
My sessions give you challenging rounds of targeted full body workouts. Using light weight exercises, boxing combinations, strength & resistance training.
Traditional & innovative boxing (mitts) pad work and partner moves that take core & total body workout to the next level.
I aim to deliver the Best Full Body Workout Boxing / Self defence
To book / find out more - please call/ text: 079 50 89 13 14
www.patrickdiai.com | www.AboveBoxing.com
www.facebook.com/patrickdiaiofficial
Geographical Areas Covered
Plaistow, London
North Woolwich, London
The City, London
Blackwall, London
Elephant & Castle, London