What Can I Do For You?
With a specific focus on traditional boxing, James utilizes his expert knowledge in this field and combines this with both resistance and aerobic training to achieve amazing results of the mind and body. A combination of boxing padwork, agility and circuit training to push your body to its limits. Russian kettlebells provide an essential addition to each work out ensuring you the client perform ballistic exercises to improve your cardiovascular capacity, core strength and flexibility. James also incorporates some of the more unconventional training methods ensuring sessions are always engaging and fun.
James has a lifetime background in sport and fitness which kickstarted by winning a scholarship to the prestigious Millfield school which enabled him to excel in multiple sports at 1st team level. He then moved on to play football at University and then more recently boxing for Earlsfield ABC in 2013 & 2018 and Fight City Gym in 2015 & 2016. James is currently carded for the 2018 boxing season. With over 10 years of boxing experience James combines this knowledge with both his AIQ L4 personal training qualifications and sporting career expertise to create unique personal training experiences that keep you coming back for more. He works closely with each and every client to ensure your goals, whether that be changes to body composition, strength & conditioning, muscle gain or learning to box these all are achieved by teaching you the correct form, creating training schedules specifically for you, and then guaranteeing progression by mapping the correct training programme to your exact requirements whilst applying periodization to remove any possibility of a plateau.
If needed James can assist with nutritional advice, help create diet plans, all of which whilst evaluating your current eating habits to ensure what ever your goals, you reach them as a team.
James loves his music and feels this is a great motivator so it's no surprise it's a key part to all his workouts.
What Are My Charges?
Prices start from £75.00 per session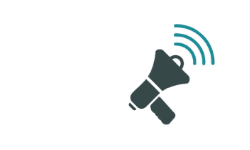 Intro session for £40
Block Booking 10 £700
Train with a friend £40pp with a block booking of 10 at a total cost of £800 / £400 each
What Are My Qualifications?
Active IQ - Level 3 Certificate in Personal Training (QCF)
Active IQ - Level 4 Certificate in Exercise for the Management of Back Pain
Premier - Level 3 Certificate in Exercise Referral
What Training Do I Specialise In?
Boxing & Padwork
Core Conditioning
Flexibility & Mobility
Kettlebell Training
Circuit Training
Bodybuilding
Functional Training
Martial Arts / Self Defence
Posture / Back Care
Weight Loss
Testimonials
"I have been training with James for nearly 3 months. His ability of understanding what I was looking from personal training sessions was far beyond my expectations. From day one, he created a programme that showed results immediately and really transformed my lifestyle, which was one of my main tasks. He introduced me to boxing training, something I would never consider before and I was surprised of how quickly I got accustomed in this training method. It has become my favourite. He managed to put me in a new regime, with results covering all different areas of fitness, physical appearance and lifestyle. I have significantly reduced my smoking habit, lost weight effortlessly and with no particular and extreme diets, increased strength and stamina, and most importantly, made exercise a crucial and pleasurable part of my everyday life. His skills, extensive knowledge of all health and fitness related subjects, his friendly nature, patience and superb professionalism have transformed my life and physical appearance beyond my expectations. I can, enthusiastically, recommend James to be your personal trainer."
Konstantinos Korakakis
"I have been training with James for about around 5 months now and have really enjoyed it. He is very good at motivating me during our training sessions and making weekly exercise schedule (running & core exercises). For me the boxing elements of the training makes it fun to burn calories when we have our weekly sessions. In addition to the training, he has also been helping me with my diet. I can clearly see the result as I have lost around 10 kg since we started and have increased my muscle definition in the process."
Niels Erik Nielsen
"I have trained with James for about 3 months to cut down on body fat, while following a weight lifting programme designed by him to maintain strength and muscle. The cut has been a success, all strength and muscle maintained (some lifts have even gone up slightly) and the most important thing is that boxing based cardio is SO much more enjoyable and useful than jogging for example. I highly recommend James as a trainer."
Piotr Kruczek
Where I Train
| | | | |
| --- | --- | --- | --- |
| 1 to 1 Studio : | | Your Home : | |
Equipment
Boxing Gloves, Boxing Paddles, Wraps and Pads.
Competition Kettlebells.
Battelrope.
Ab Wheel.
TRX
Agility Ladder.
Agility Cones.
Dumbells
Swiss Ball
Bluetooth Speaker.
Geographical Areas Covered
Kensington, London
Chelsea, London
Fulham, London
Battersea, London
Westminster, London