Ask the Trainer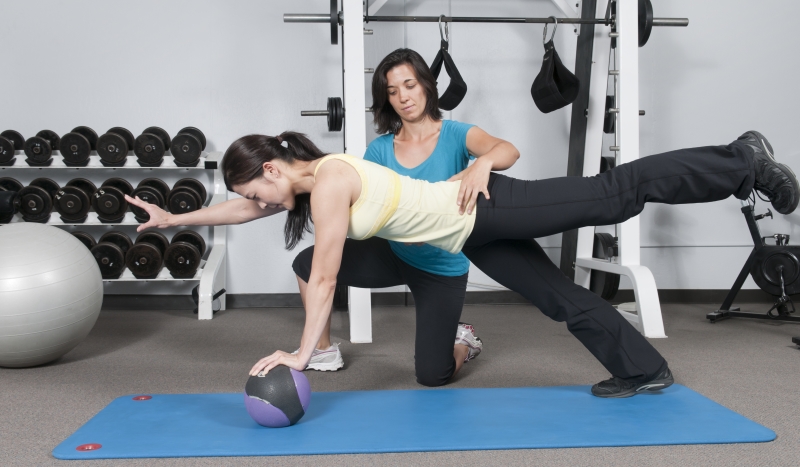 Taking on a personal trainer means you're paying for someone to keep you fit, motivate you and give you general health and fitness advice. Asking the right questions before you pay someone makes common sense!
Having contacted a suitable personal trainer, the first step is usually to meet to discuss in further detail what the programme will involve. Some trainers may also ask you to fill in a health and fitness screening form at this stage. Any details you give should be treated as confidential.
Terms & Conditions
What is the charge for each session?
Do I have to undertake a minimum number of sessions per week?
What is their cancellation policy / charges?
Can I pay for a block of sessions at a reduced rate?
Do I have to pay for a number of sessions in advance?
If so, do they have to be taken within a certain time frame?
About the programme
What forms of exercise will I be taking? (e.g. running, stepping, weight training)
Will I have an initial fitness assessment?
How will my progress be assessed? (e.g. regular fitness tests, body measurements)
How many times a week will I work out?
Can they provide nutritional advice?
Can they provide programmes for when I'm on holiday?
Insurance & Qualifications
What are their qualifications and experience?
Are they a member of CIMSPA (Chartered Institute for the Management of Sport and Physical Activity)
Can you see qualifications certificates?
What insurance do they have?
Do they have public indemnity cover of more than 2million?
General questions
Are they available at the times I need?
How flexible are they with regard to changing appointment times?
Can they come to my home?
Do they have portable equipment?
If not, do they operate from a particular gym?