Learn how to get a client back to full fitness following injury or muscular pain from intense exercise.
Provider Focus Training
Qualification: Active IQ Level 3 Certificate in Sports Massage (soft tissue therapy)
Category: Sports Massage & Therapy
Location: Manchester (David Lloyd, Trafford Park)
Duration: After Home Study, 6 Practical Course days (3 weekends) and 1 day practical assessment.
Schedule: Part-time

Course Introduction
This course will equip you with the knowledge and skills required to carry out physical assessments including passive and active strength tests. You also learn how to provide effective treatment planning for a wide range of clients, with theory & practical skills to help assist in tissue repair and an in-depth understanding of the skin. Most importantly you will gain the practical skills needed to deliver a range of sports massage techniques and provide post-treatment care to a range of clients
Pre-requisities / Entry Requirements
There are no pre-requisites for this qualification
Students must be aged 18 or over
Additional Information
Meet one of our Sports Massage students for a little inspiration on kickstarting your sports massage career. Click here.
Find out how you can make a successful career as a Sports Massage Practitioner. Click here.
Course Content
After completing your home study, you will attend 6 practical course days and a 1 day practical assessment, which will be three 2-day weekends each approximately a month apart (this will allow you to practice your skills at home after each weekend before coming back to learn more!)
Tutors will observe you practicing and give specific feedback on your techniques. The practical assessment will be 2-4 weeks after the final 2-day weekend.
The Modules you will undertake include :
Anatomy and physiology for sports massage
Sports massage techniques
Assessing clients and treatment planning
Assisting tissue repair
Providing professional practice
Providing post-treatment care
Course Options
You will be assessed in the following ways :
Home-study worksheets
Multiple choice theory paper
Observed practical assessment
What Qualification Will I Get?
Active IQ Level 3 Certificate in Sports Massage (soft tissue therapy)
20 REPs CPD points
Other Courses
Similar Courses
Health and Fitness Education
Qualification: YMCA Level 3 Certificate in Personal Training (inc Level 3 Nutrition)
Location: London, Doncaster, Birmingham, York, Manchester, Cardiff, Warrington, Dudley, Brighton, Nottingham, Durham, Bath, Preston
Want to become a qualified fitness instructor or personal trainer? Do you want to turn your passion for fitness into a career?
Type of Course: Part-time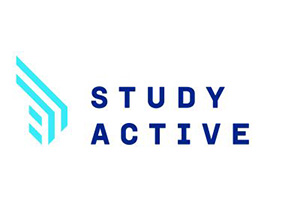 Study Active
Qualification: CIMSPA & REPs Level 3 Diploma in Personal Training
Location:
Flexible, online, blended learning. Ongoing start dates NATIONWIDE.
Type of Course: Full-time
Train Fitness
Qualification: Central YMCA Qualification- GP & Exercise Referral
Location:
Essential for fitness professionals wanting to specialise in this sector, it provides the knowledge required.
Type of Course: Part-time