Offer your clients nutritional advise and sensible eating plans to complement their exercise regime.
Provider Focus Training
Qualification: CYQ Level 3 Award in Nutrition For Sport & Exercise Performance
Category: Weight Management
Location: Birmingham
Duration: Home Study plus theory assessment
Schedule: Part-time

Course Introduction
Many clients' fitness goals are related to weight management and we all know that diet and exercise go hand in hand if you want to maintain a healthy weight. However, many people, often through ignorance, do not have an appropriate diet to underpin their training programme. With this qualification in your portfolio you will be able to offer nutritional advice that will positively impact on your clients' level of achievement in meeting their goals.
The course is delivered by supported distance learning. You will attend a theory assessment at a venue to suit you, you will then have four weeks to complete and submit a real-life case study.
Pre-requisities / Entry Requirements
Students must hold a related Level 2 Certificate in Fitness Instructing
Students must be aged 16 or over
Additional Information
Why our Nutrition course is crucial for educating the nation on what is 'healthy'.
Course Content
Unit 1
Nutritional basis of healthy eating
Unit 2
Physiology and psychology of dieting
Unit 3
Analysis of food labels
Unit 4
Essential nutrients
Unit 5
Anatomy and physiology relevant to food
Unit 6
Digestion and energy production
Unit 7
Eating for energy
What Qualification Will I Get?
CYQ Level 3 Certificate in Nutrition for Physical Activity
16 REPs CPD points
Other Courses
Similar Courses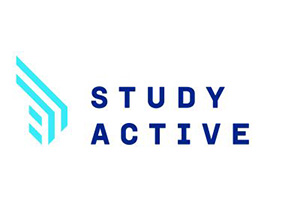 Study Active
Qualification: Active IQ Level 3 Diploma in Exercise Referral
Location:
This nationally recognised qualification enables successful candidates to work with patients referred for exercise by their GP
Type of Course: Part-time
European Institute of Fitness
Qualification: Active IQ Personal Trainer Award + ACSM Fitness and Nutrition Coach + ILM Fitness Business
Location: Pontypridd
A new kind of personal trainer course. Become the very best with our Master Trainer PT Course.
Type of Course: Full-time
Health and Fitness Education
Qualification: L3 Special Populations Diploma
Location: , London, Manchester, York, Cardiff, Birmingham, Doncaster, Warrington
if you are looking to progress your career in the fitness industry, why not consider achieving the Special Populations Diploma?
Type of Course: Part-time