What Can I Do For You?
Hi, I am Gus,
Is your time the problem? Is your jean size holding you back? Does your constant craving for processed foods ruin your healthy eating plan?
Of course, all of these things can have a huge effect on your lifestyle, mental health and wellbeing. BUT, they're not the SOLE problem…
What made you decide that you could watch TV yet not squeeze in a quick workout? What allowed you to climb up in jean sizes? How did you make the transition from healthy eating to craving and binging on fast foods?
There is one answer: MINDSET.
If you don't dedicate yourself – go full throttle – then you'll give up.
In the beginning, IT IS going to be hard. So, the easy option? Find somebody who can push you further than you can push yourself.
No matter what your goal, I offer a range of different exercise programmes that will absolutely work to get you where you want to be. Make the first step contact me.
I am Gus Ayinbode and my personal holistic programmes are designed to put you back in control of your life; enabling you to restore balance and have more time, energy, money, intimacy and fun.
Look Better!
Lose weight, Shed bodyfat, Gain weight, Build muscle, Shape your body, Enhance your physique, Improve posture, Improve movement grace
Feel Better!
Relieve Stress, Increase energy, Enhance Relaxation, Rehabilitate injuries, Achieve Vibrant Health, Gain Vitality
Function Better!
Run faster, jump higher, and perform at your peak in your Sport, Maximise your daily strength, Improve your Work performance and go home feeling fresh, Dance up a storm, Improve your digestion, nutrition and eating habits,
During each session you will clear away physical and emotional clutter, define your priorities, set goals, and begin to take the required steps to reach them.
I have over 30 years of experience with the same zest and enhuisiam to guide you towards your health and fitness goals. Check out my google & Yell feedback and ratings to help you decide why a free consultation with me, is a hugh step forward.
https://www.yell.com/biz/active-life-forever-orpington-10173975/
What Are My Charges?
Prices start from £45.00 per session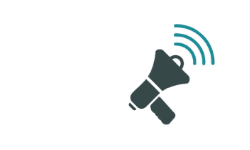 6 Wks Group PT Programme * Weight-loss prg * 1x 60-90min gym meet * 2 assessment * 3 weekly home prg * Starts 23/24th April 2022 Cracking Offer £125 (all in)
FREE ZOOM CLASS ENTRY .... DM and say 'NRPT' and you're in the Seated 60+ on Tue 11am or Wed 12pm
EASTER ONLINE SPECIAL!! Book for 4,8,12 or 16 session 40mins PT Online (2x weekly) from £25 (New clients only))
What Are My Qualifications?
ACSM - FitCoach Award
Advanced Boxercise Instructor
Assessing in the Active Leisure Sector
Certificate in Sports Massage
Fitness Assessment & Exercise Counselling
Premier - Level 4 Diploma in Specialist Exercise (Obesity & Diabetes)
What Training Do I Specialise In?
Posture / Back Care
Nutrition & Weight Management
Core Conditioning
Life Coaching
Group Fitness
Weight Loss
Fitness 50+ / Seniors
Corporate Wellness
Alternative Therapies
Boxing & Padwork
Check Out My Video
Testimonials
"After struggling for years with my weight, I decided it was time to take the big step of getting a personal trainer. I joined the gym and the first person to say hello was Gus. He seemed genuinely interested in me and I was impressed by his attention to my specific needs and goals.
Every work out is a pleasure and, I never thought I would say this; I actually look forward to going to the gym! I wasted a lot of time in gyms doing the wrong things, being inefficient and Gus has changed that. My body shape has completely changed, I feel great and I genuinely couldn't have done it without him. Even if you're half thinking about a PT, I would urge you to get in touch with Gus."
Start weight 16st 3lbs (2/1/19)
Weight today 14st 1lb (13/4/19)
Stats: Lost 2 stones 2lbs, Body fat - 8%, Body reduction 33cm all around
T Pullen - Estate Agent Manager
"Gus has helped me enormously with my fitness and general wellbeing over recent years. He combines an unusual mixture of competencies; he has a very deep knowledge of nutrition, his skills about the body and exercises are deep seated and well honed. He is a charming man who combines his skills perfectly. I look forward to my sessions as I come away having an intensity I could not otherwise match myself, with a range of activity that balances ability to achieve excellently against my competitive nature, so I feel both progress and challenge. My only regret is that I travel a lot with work and my programme is rather haphazard at times, but Gus is always there with advice and a friendly smile. He is number 1 for me!"
G Thomson
More Testimonials click..
https://activelifeforever.co.uk/testimonial
Thanks
Where I Train
| | | | | | | | |
| --- | --- | --- | --- | --- | --- | --- | --- |
| In a Gym : | | 1 to 1 Studio : | | Your Home : | | Park/Outdoor : | |
Equipment
All Functioning and Assessment Equipment available
also Online Services. (with or without eqt)
Geographical Areas Covered
Bromley
Beckenham
Keston
Petts Wood, Orpington
Orpington