What Can I Do For You?
Love the idea of being able to drop a dress size? Wish you could do up your belt buckle one bit tighter this month? Want to feel fantastic and look your best, without worrying about putting the weight back on? Do you want to be strong, lean and look amazing naked?
Over the last 10 years working as a personal trainer, I have been able to help countless numbers of people who are in the exact same position as you are right now. I know just how hard it is to start. Everyone has to start somewhere; which is where I am able to help.
I have created world famous transformation programmes, which are designed to use exercise and nutrition programmes to target specific conditions or goals.
My programmes include a variety of aspects. This includes weightlifting, boxing pads, core exercise and essential bodyweight moves. Whilst they are designed to work you hard; they are also there to show you how to have fun whilst you are exercising.
It doesn't matter if you are coming back after a long break from not exercising, it doesn't matter if you are finding it hard to motivate yourself. I am there to help you to stop with the excuses and start with the action.
PS- Whenever you're ready here are 3 ways I can help you.
Train with me one-2-one. I am now accepting coaching applications from people who want to transform their bodies.
https://www.fullbodyfixers.com/personal-training/
Hit reply with 'yes, I am in'
Check some of my amazing transformations and work with me online.
https://www.fullbodyfixers.com/online-coaching/
Be informed and subscribe to my free daily emails with a range of cool tips, blog posts and a variety of other things related to fitness, lifestyle and nutrition.
What Are My Charges?
Prices start from £70.00 per session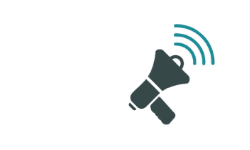 Here's a link to a downloadable free ebook' version so you can get started: https://www.fullbodyfixers.com/free-ebook/
It's dedicated to all women and men aged 20-45 years, of all shapes, sizes and genetics, who want to be leaner and stronger.
To get my free eBook, scan QR code or subscribe to http://eepurl.com/gQ-oUb
What Are My Qualifications?
B.Sc. (Hons) Sports Studies
Future Fit - Advanced Personal Trainer Certificate
Future Fit - Advanced Resistance Training (The Series)
Future Fit - Circuit Training
What Training Do I Specialise In?
Strength Training / Conditioning
Weight Loss
Body Sculpting
Boxing & Padwork
Weightlifting
Flexibility & Mobility
Posture / Back Care
Pre & Post-Natal
Nutrition & Weight Management
Toning
Testimonials
Before I met my Trainer Pawel, I wasn't a fan of fitness at all; I always thought that I just have to do it every now and then, and that's all. Then Pawel changed my approach to fitness completely. I never realised before how I like to train with weights, or even how important it is for women to train strength. That one major change turned out to be biggest benefit to my body composition. I lost 8 kg and tons of body fat! I've never felt happier with my body than I do right now. If you are one of those girls who feel totally confused about fitness, then I strongly advise you to book a session with Pawel. Once again, thank you coach.
Leeyan Bandar
Where I Train
| | | | | | | | |
| --- | --- | --- | --- | --- | --- | --- | --- |
| In a Gym : | | 1 to 1 Studio : | | Your Home : | | Park/Outdoor : | |
Equipment
Dumbbells, Barbell + weights, Home Training Equipment, Resistance Bands, Boxing Pads
Geographical Areas Covered
Kensington, London
Acton Green, London
Campden Hill, London
Chiswick, London
Hanwell, London