What Can I Do For You?
.... Imagine a life where you can achieve your ideal weight, have tons of energy, look amazing, be healthy, sleep well and feel free from stress and anxiety...
My name is Helena and I will help you to get there.
I'm a qualified QCF Level 3 Personal Trainer and EQF Level 5 Nutritionist. I specialize in weight management, strength and conditioning, core strength and stability, muscle toning and improving health and wellbeing.
My goal is Your success.
One of the most important things you have got is your physical and mental health. Make it your priority!
You want to enjoy your life pain-free, feeling strong, confident and happy about your reflection in the mirror.
I focus on helping clients to improve their lifestyles by crafting healthy sustainable habits.
The best diet is the one you can stick to in the long term, the best training for you is a safe effective and enjoyable one.
I don't do quick fixes, overnight transformations, short cuts or magic. I'll lead you to work hard, I'll educate you, I will support you on your journey to achieve and sustain your goals.
Be Healthy
Be Strong
Be Confident
Be Happy
What Are My Charges?
Prices start from £60.00 per session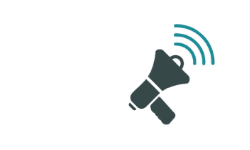 Free consultation
I offer virtual sessions and online coaching. Contact me for more details. Stay active .Stay healthy.
What Are My Qualifications?
Active IQ - Level 3 Certificate in Personal Training (QCF)
CYQ - Level 2 Certificate in Fitness Instructing (QCF) - Gym Based Exercise
First Aid For Life - QA Level 3 Award Emergency First Aid at Work (RQF)
Highfield - Highfield Level 2 Award in Health & Safety within the Workplace (RQF)
Shaw Academy - Diploma in Sports & Exercise Nutrition
What Training Do I Specialise In?
Nutrition & Weight Management
Strength Training / Conditioning
Toning
Core Conditioning
Body Sculpting
Stress Management
Testimonials
R, Romero, Accountant
I have been training with Helena for just over 2 months now and in that short period, my whole attitude towards exercise has changed. Helena has spurred me on to help me achieve my fitness goals of reducing my body fat percentage and improving my muscular strength, all the while making injury prevention a top priority. Helena varies her classes and in every session, I am confident that she will bring the best out of me. I am curious about how the body works and Helena excels when it comes to helping me understand not only the safest and most effective way to exercise but also the reasons behind why the exercise works in the first place. Helena is dedicated, motivating and fun to work with and if you follow her advice, both physical and nutritional, you will see excellent results with your body, fitness and energy levels.
.......
Bahri
I can't recommend her enough!
My, father, who had a high blood pressure kept getting headaches, nearly becoming diabetic!!!
HelenaVfitness helped my dad transform and get better in just a few weeks of proper nutrition and training plan, his DOCTOR was shocked and impressed by how quick he got his diagnosis changed from the verge of becoming a diabetic to getting healthy and strong.
Thank you!
Where I Train
| | | | | | |
| --- | --- | --- | --- | --- | --- |
| In a Gym : | | Your Home : | | Park/Outdoor : | |
Equipment
Resistance Bands,Weights , slam ball, Fully fitted gym in central London
Geographical Areas Covered
High Holborn, London
The City, London
Covent Garden, London
Lambeth, London
The City, London