What Can I Do For You?
I am passionate about fitness and helping people by showing them that exercise is not a chore and can be easily fitted into our lives on a daily basis.
After years of practising a healthy lifestyle and enjoying the benefits of fitness, I decided to turn my passion into my career. When it comes to physical activity & nutrition, my approach is based on keeping things simple, functional and time efficient. We live in a world that is constantly rushing us, leaving us with very little time to enjoy the most important things that we need to stay healthy mentally and physically; such as spending time with family, friends and having a bit of 'me' time, enjoying nature and cooking, etc. I therefore take time to study my clients and their lifestyle to ensure their plans and sessions are tailored specifically to them and adjusted accordingly.
Every person has different needs and goals and fitness is not about finishing the session exhausted and daunted by the upcoming one, it is about finding that balanced approach in which you challenge yourself and push yourself out of your comfort zone.
My certification in Personal Training and Diploma in Nutrition combined with Motivational Interviewing techniques, my personal skills and experience are the tools I possess to help you and motivate you to achieve your goals.
Let me be part of your journey in discovering a healthier you.
What Are My Charges?
Prices start from £40.00 per session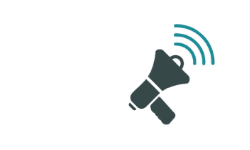 ONLINE TRAINING AVAILABLE! Contact me for further details
What Are My Qualifications?
YMCAfit - Advanced Diploma in Personal Training (QCF)
What Training Do I Specialise In?
Circuit Training
Fitness Classes
Flexibility & Mobility
Functional Training
Weight Loss
Boxing & Padwork
Fitness Testing
Nutrition & Weight Management
Other Professional Bodies & Affiliations
Register of Exercise ProfessionalsLevel 3 - R0180763
Testimonials
Russell Bodycomb - Estela has the perfect balance at putting you at ease during your session whilst ensuring she pushes you out of your comfort zone to get the most from your time Sessions are individually tailored to you with different exercises to test your motivation! I can throughly recommend.
Minerva Fernandez - I contacted Estela 4 months ago. I definitely need help with my physical condition. 41 years old woman and simplest things like walk fast, climb stairs or run a bit to catch the bus was a challenge to me. With realistic goals and Estela's support I can say that my life changed. I feel mental and physically healthier, lighter and happier. Estela really challenges me and how much more I can be pushed more than I do. She's very intuitive and easy to work with while still being challenging. She is very fun and after each session I feel amazing and full of energy. Estela helps me to have a healthier life style, mental and physical stronger, much lighter and happier. I never thought that I can workout and enjoy, but thanks to Estela I cannot wait for the next session and challenge myself. It's fun!
Pablo Ayuso - Estela is immensely passionate about what she does, and her natural enthusiasm helped to relax my early worries surrounding my lack of fitness when we started training together. She takes the time to get to know you and what your goals are, tailoring every session, so the workout is different and very challenging. It never gets boring and the chat and banter makes it fly by. Estela is dedicated 100% to her clients being extremely accommodating, encouraging and motivating, also her understanding of how mental health is just as important as physical health if someone is to reach their long-term goals is truly invaluable. Just after a few weeks I started seeing results and noticed I am getting a much better posture. I really enjoy my workouts and feel great while I am completing the exercises. Estela is a great coach and extremely motivating and I would highly recommend anyone looking to lose weight and improve their lifestyle to contact her and give the classes a try.
Melody Grelat - Estela and I have been working together for the past 5 weeks now. I contacted Estela as I needed help with my nutrition to improve my training, prepare for a competition, lose body fat and be fitter overall. I have a very busy job where I travel a lot and attend a lot of clients meetings and socials. I told Estela that training and nutrition were an important part of my life, but that my life could not revolve around training fully. Estela has taken all of my comments into account and told me we would make it work for me and around my lifestyle. She has not made me do anything I did not want to do and guess what, it is the first time in months that I actually find a PT who is listening to me and is making sure that nutrition and training fit around my lifestyle and not the contrary. Estela has such a lovely approach, she is super friendly, judgment free, she always find the right word to explain me stuffs and speak to me, she is super encouraging and really keep me motivated! I've had amazing results in only 5 weeks and I am already feeling so much better! I am not bloated on a daily basis anymore, I am listening to my body and it's need much more, I have more energy during the day, I sleep better andddd I am fitting in some clothes I haven't worn for years again! I am so happy and excited and cannot wait to see what we are going to achieve together in the next few months. I couldn't not recommend Estela enough, she is an incredible PT, really listens to her clients and make sure that the approach we are taking is working for you as a individual!
Iain Jack - Myself and my wife contacted Estela a few months ago as we were both unfit and needed guidance with our diet. From first meeting her Estela listened to our requirements and has been so helpful in developing a nutrition and exercise plan for us. It has been a pleasure to work with Estela, she has given us excellent advice on how and what to eat and suggested fasting along with a using a fantastic cook book which has really helped with our diet. Also the exercise plan Estela developed for us has helped us improve our fitness and flexibility and has varied exercises which have kept it fun and interesting. We can not recommend Estela highly enough she has helped us both get our confidence back through her mentoring.
Where I Train
| | | | | | |
| --- | --- | --- | --- | --- | --- |
| 1 to 1 Studio : | | Your Home : | | Park/Outdoor : | |
Equipment
Outdoors/home:
Your OWN body (it is the best equipment!)
Resistance Bands
Core Sliders
Suspension Training Strap
Boxing gloves & mitts
Fitness matt
Balance Board
Foam Roller/Lacrosse Ball
********************************
Studio:
Barbells & Plates/Dumbbells/Kettlebells
Frame & Cable machine
Concept 2 Ski-erg/Rower/Bike & Treadmill
Push sled
Battle ropes
Boxing gloves & mitts
Foam Roller/Lacrosse Ball
Geographical Areas Covered
Deptford, London
Deptford, London
Greenwich, London
Lewisham, London
New Cross, London