What Can I Do For You?
My Background
Throughout my life I have been involved in exercise and have experience in a number of sports both participating and coaching. I have coached Weightlifting, badminton, football and athletics in the past and I have played competitive football, recreational basketball and badminton, as well as trained in gymnastics, athletics and Jui Jitsu. Currently I compete in men's amateur football and also Weightlifting. I have utilised these experiences to build a balanced approach to fitness and health which is both adaptable and effective.
Training Philosophy
A scientific approach underpins my personal training, which I developed whilst obtaining my degree in Sport and Exercise Science from Loughborough University. I continue to develop this approach and I am currently studying for a MSc in Strength and Conditioning. I strive to improve my knowledge as a coach in order to improve the services I can provide.
In general, my personal training philosophy revolves around the basic principles of fitness, in particular, the principles of progression and overload. In order to improve, you must progress and you must reach beyond your current capabilities. Lift More, Move Faster, Work Harder.
If you decide to train with me, you can expect the following;
-Commitment to helping you reach your goals
-Scrutiny of exercise technique to ensure safety and effectiveness
-Tracking of progress to ensure improvements are made
-Friendly encouragement and motivation
What I expect from you;
-Commitment to reaching your goals
-Honesty regarding how you feel and your nutritional intake
-Willingness to step outside of your comfort zone
-Consistency, consistency, consistency
What Are My Charges?
Prices start from £45.00 per session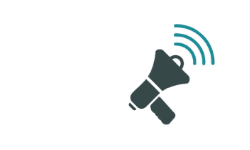 £450 for 10 x 1 Hour sessions - Beckenham price only
What Are My Qualifications?
B.Sc. (Hons) Sports & Exercise Science
CYQ - Level 3 Certificate in Personal Training
Premier - Certificate in Fitness Instruction (Level 2)
What Training Do I Specialise In?
Weightlifting
Kettlebell Training
Circuit Training
Strength Training / Conditioning
Speed, Agility, Quickness
Weight Loss
Testimonials
Lauren - "Daniel was my trainer in the several months up to my wedding. I had put it off, giving myself less than adequate time to get into gear. He was positive, supportive, and in the end, I lost more body fat than I ever thought I could, especially within that time. He provided me with a tailored program, food recommendations, and varied my workouts every day. He made it fun, I enjoyed it, and I felt GREAT. I highly recommend him!"
Marc - "I trained with Dan for 4 months leading up to my wedding day. He planned out a structured programme which fitted around my busy work schedule and he motivated me to achieve my goal. He challenged me to exceed expectations and supported me through every aspect. We trained twice a week together which was great fun and there was plenty of 'banta' but at no point did I doubt that his aim was aligned with my goal or his professional knowledge. Dan provided training sessions for me to complete alone throughout the week and as a result I made great progress. His knowledge and his engaging approach is second to none, I would highly recommend Daniel as a trainer if you wish to achieve your desired results under the supervision of a professional from start to finish.
Dan you helped me 'smash it' and I was in superb shape on my wedding day"
Where I Train
| | | | |
| --- | --- | --- | --- |
| 1 to 1 Studio : | | Your Home : | |
Equipment
Medicine ball

Yoga mat

Boxing gloves and pads

Skipping rope

Kettle bells

Resistance bands

Adjustable dumbbells
Geographical Areas Covered
Beckenham
Kennington, London
Earlsfield, London