What Can I Do For You?
Hi my names Carl, I've been into fitness and competitive sports since the age of 9 playing semi professional football, to running 100 & 200metres for english schools as junior, to boxing amatuer for 8 years and also representng England in the 4nations to having 48 fights, and i recently wanted another goal in 2015-2017 i went into bodybuilding & fitness competitions and i become a Muscle model & Fitness model PRO winning some shows, so as you can see im a very self motivated, driven person that enjoys helping others and with the right mindset, passion and guidance you can achieve anything.
My PT sessions are tough but very enjoyable and varied to your fitness goals due my experience & knowledge no session is the same. If you enjoy boxing and pad work then you've come to the right page as i introduce that into some sessions also teaching my clients (12-50+ years) advance combinations that ive learnt in my years of boxing (beginners-advanced) level all welcome
I can also cater for whatever goal you have in mind and prepare you TAILORED ONLY nutrition / training plans.
What Are My Charges?
Prices start from £60.00 per session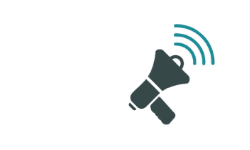 DISCOUNTED PT BLOCK PACKAGES UNTIL JULY 31ST!!
BOXING/PADWORK TUITION PACKAGES AVAILABLE
BODY TRANSFORMATION PROGRAMS AVAILABLE
What Are My Qualifications?
CYQ - Level 3 Diploma in Personal Training (Gym-Based Exercise) (QCF)
What Training Do I Specialise In?
Circuit Training
Boxing & Padwork
Functional Training
Group Fitness
Core Conditioning
Fitness 50+ / Seniors
Strength Training / Conditioning
Weight Loss
Weightlifting
Rehabilitation & GP Referral
Testimonials
A fantastic PT would highly recommend Carl if you are needing help to kickstart your fitness and looking for the best results! He really helped me to achieve this.
Cheryl H
I suffer alot from arthritis and needed to train to gain muscle so i contacted Carl. I trained for sometime with him and he helped me out alot, I lost weight and gained lean muscle which helped with my mobility and pain. Carl is very professional is his approach to helping others i would highly recommend him to anyone.
TONY K
I booked Carl to help me lost weight and also asked if he could make me a diet & workout plans, Carl is a TOP Trainer and knows his stuff when its comes to fitness and foods. GREAT MOTIVATOR!!
PETER C
Where I Train
| | | | | | |
| --- | --- | --- | --- | --- | --- |
| In a Gym : | | 1 to 1 Studio : | | Your Home : | |
Equipment
I have access to fully equipped 1-1 studios and gyms around the Fulham area and other locations, parks etc and if you prefer to train in the comforts of your own home them im more then happy to arrange this.
Geographical Areas Covered
Fulham, London
Kensington, London
Chelsea, London
Mayfair, London
East Putney, London