What Can I Do For You?
Hi, I'm Marieta. I love to inspire my clients to be as passionate about fitness and wellbeing as I do and there is nothing more rewarding to me than helping someone meet their individual goals. I realise how being unfit, overweight or in need of help after an injury or operation can affect many aspects of your life and I can be there for you to help you discover the benefits and joys of training that helped me become the person I am today. I'm here to be your personal guide on every step of the journey. I specialise in all forms of health and fitness training, utilising my in-depth knowledge and experience resulting in many happy, more confident, and more robust clients. For me, a healthy lifestyle is much more than just lifting weights. It's about stretching, warming up, eating healthily, and getting the necessary rest and enough sleep.
-----
Prices:
Personal Training at Marieta Fitness in Kidlington or online
£35 per one-hour session if a minimum of 4 sessions are booked (£140 per person). £45 per one hour session for a single booking
Personal Training at your home
£40 per session if a minimum of 4 sessions are booked (£160 per person)
£50 per one hour session for a single booking
Additional travel costs may be charged if you live more than five miles outside of Kidlington.
Personal Training in the gym or Summertown studio
£45 per session if a minimum of 4 sessions are booked (£180 per person)
£55 per one hour session for a single booking
------
Fitness Qualifications
1. Premier Training Level 3 Diploma Qualified (Personal Trainer, Fitness & Exercise to Music Instructor)
2. Stott Pilates Instructor
3. Fitness Pilates Instructor
4. Kettlebell Instructor
5. Zenga Instructor
6. Zumba Instructor
7. GP referral Instructor Qualified
8. Nutrition Advice Qualified
Current work projects and activities in cooperation with:
1. Gosford Leisure Centre, Kidlington
2. The Park club Oxford - Gym, Swimming Pool & Leisure Centre, Oxford
3. White Horse Leisure and Tennis Centre Abingdon
Past work projects and activities in cooperation with:
1. Go Active (Go Oxfordshire Active)
2. Lepra, Fightening disease, poverty and prejudice
3. Sweaty Betty, Oxford
4. Brasenose College, Oxford
5. Reebok, Oxford
6. David Lloyds, Oxford
7. The Oxfordshire Health & Racquets Club (Nuffield)
8. FeelFit Gym & Spa, Oxford
9. Open Doors, Witney, Oxfordshire
What Are My Charges?
Prices start from £35.00 per session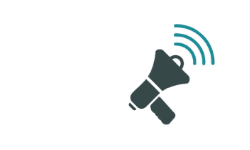 If you book with a friend or partner I can offer you a 10% discount on the total
What Are My Qualifications?
What Training Do I Specialise In?
Pilates or Yoga
Core Conditioning
Fitness 50+ / Seniors
Flexibility & Mobility
Group Fitness
Nutrition & Weight Management
Rehabilitation & GP Referral
Strength Training / Conditioning
Testimonials
Marieta has been my personal trainer for almost 2 years now, we have two sessions per week and do intensive stretching together. She has been absolutely brilliant, really understanding and accommodating but also very professional and super competent at what she does. Her knowledge of muscles and anatomy is excellent and she always asks if there's anywhere in particular that I'm feeling stiff today. Our sessions really help to keep me feeling mobile, supple and improve my general fitness. It's a pleasure exercising with her. I whole-heartedly recommend her as a trainer, coach or fitness instructor. Sara
----
I had never done any sports of any kind before this… I started with the Pilates sessions because I had all sorts of back problems and it has changed my life for the good, makes me wonder why I did not do it earlier! Marieta is always ready with smile to give you a good workout. She has always been, knowable, understanding and always pushes you while keeping the class interesting. If you are new to Pilates or looking to improve, I strongly recommend Marieta. Enrique.
----
Marieta is a positive person and a very professional instrutor. I always enjoy my gym classes. After her training, I feel exhausted in a good meaning and also mentally happy. Martina
----
I would strongly recommend Marieta. She's been extremely professional and has supported me trough my journey in getting myself in shape and keeping healthy. I personally have never liked Pilates but her Pilates classes have allowed me to look differently in the aspect. Even during the situation with COVID-19 she's been doing online sessions as well as her tips of how to stay healthy have not stopped which have kept me sane and with something to look forward to. Marieta is not just a professional she is fun and easy to talk and has payed special attention to my needs and my capability in the exercises she provides. Dimita
----
Marieta is an experienced and friendly instructor. I have attended many of her Pilates classes. She is very good at checking that everyone is doing the moves correctly. I have been pleased that Marieta has been able to offer online classes during lockdown & especially that she is still includes checks to ensure that our movements are correct. Heidi
----
I have been attending Marieta's Pilates class for the last 3+ years which I have found has greatly helped me with easing joint pain and improving my balance and suppleness. I have also recently started attending her low impact aerobics class, which is helping me with my coordination, believe me that's a real challenge for her! Both classes are always friendly and fun with the added bonus of improving fitness. Maggie
Where I Train
| | | | | | | | |
| --- | --- | --- | --- | --- | --- | --- | --- |
| In a Gym : | | 1 to 1 Studio : | | Your Home : | | Park/Outdoor : | |
Geographical Areas Covered
Wootton, Woodstock
Oxford
Wootton, Woodstock
Witney
Oxford Airport, Kidlington