What Can I Do For You?
I'm a very energetic and passionate trainer and with my experience and skills I will motivate, support and get you to a new lifestyle.To show you how I work, I would like to offer you a free physical, nutritional and lifestyle consultation. This allows us to discuss your objectives and challenges so that I can design a program to specifically address what you want to achieve.
Training sessions are intense and various to keep it challenging and fun. Fat/weight loss, strength and conditioning, self-defence/MMA, everything will be tailored on my client's goal. The training sessions can take place in the park or at my client's home/place, all the equipment will be provided. As a bonus, you will be getting constant support and encouragement and in addition to a better body, you'll also see the benefits to your mood and state of mind.
As a sport background I can say that I've been fighting in Kyokushin and Kick boxing competitions around Europe for more than 5 years with the spanish team (3 times spanish champion, 3rd of Europe in Varna, Bulgaria...) and preparing people for Powerlifting, and Bodybuilding competitions..
More info and special offers on my website.
What Are My Charges?
Prices start from £35.00 per session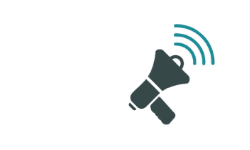 £35 per session.
£160 per 5 sessions
£300 per 10 sessions
What Are My Qualifications?
YMCA Awards - Level 3 Certificate in Personal Training (QCF)
Active IQ - Level 3 Diploma in Exercise Referral
Active IQ - Level 4 Exercise for the Management of Lower Back Pain
CYQ - Level 2 Certificate in Fitness Instructing (QCF) - Gym Based Exercise
Discovery Learning - Circuit Instructor Training
Discovery Learning - Core Strength & Stability
Discovery Learning - MMA Fitness Instructor Training
KWF - 1st Dan
MovNat - Certified Trainer Level 1
MovNat - Certified Trainer Level 2
What Training Do I Specialise In?
Martial Arts / Self Defence
Weight Loss
Bodybuilding
Weightlifting
Strength Training / Conditioning
Circuit Training
Flexibility & Mobility
Functional Training
Boxing & Padwork
Core Conditioning
Other Professional Bodies & Affiliations
Register of Exercise ProfessionalsLevel 3 - R0177852
Testimonials
Working with Garai was one of the best invesment I made. He is a good combination of tough and careful, he took time to get to know my personality and lifestyle, in order to provide the appropriate exercises and advice related to nutrition and health. I could see the changes after a few weeks. He is very focussed on providing the keys to a healthy lifestyle which is what everyone needs on the long run.- Ian Meck
Highly recommended! I used to think fitness training is not for girls or at least not for me. However, training with Gabriel for only 2 months up till now has completely changed my mind already. It turns out to be very interesting and interactive. We train not only in the gym, but also in the park for different exercises. I also benefit a lot from Gabriel's nutrition advice. He mapped out a nutritional plan for me and now I feel slimmer and healthier.-Magda Kedz
I found Garai looking for a new PT and it was one of the best choices I could have made. Since we started working together I have lost 20kg and 15% body fat, but more importantly, I am genuinely fitter and healthier now in my 50's than I remember being at any other time in my life. I never expected to train in martial arts, but we gradually migrated to this form of training as my fitness improved and Garai made this incredibly motivating and the best form of cardio you could imagine-getting me fitter and more motivated to learn-a wonderful virtuous circle! He is an amazing coach and genuainely cares for his clients, I would recommend him to anyone.-Ian Mecklenburgh
Where I Train
| | | | | | |
| --- | --- | --- | --- | --- | --- |
| In a Gym : | | 1 to 1 Studio : | | Your Home : | |
Equipment
Large variety of portable exercise equipment including ... Dumbbells, Resistance Bands, Mats, Stability/Core/Posture training equipment, Boxing pads and gloves.
Geographical Areas Covered
South Ealing, London
Wembley
Chiswick, London
Brondesbury, London
Richmond