What Can I Do For You?
Not Always Been Fit
I have suffered from chronic back pain for many years and after taking matters into my own hands by stretching and gradually building confidence to workout I changed my life and during the journey I became a PT. I have changed many peoples lives already, people come to me with back pain or other injuries or problems and I devise a programme to build their strength, mobility and confidence.
Where To Begin
the hardest part is picking up the phone and contacting me then the next hurdle it getting through my studio door, once you're there i will put you at ease and your journey will begin. I generally train men and women from 40 years old and up but I do have clients who are younger, youngest is 18. I always start with a Consultation so we can get to know each other and I can find out more about your individual goals, exercise history and ability. I will give you some advice on general fitness and nutrition life style ideas and answer any questions you may have. From there I will design a bespoke training program for you.
Packages
Mega Week - 5 sessions in a week to really kick start your fitness, this starts slow and builds up with 2 rest days. This really does kick start your fitness.
12 Week Life Transformation Plan which really works on your mind and body, its 12 weeks so you see the results be it more moile, weight loss, muscle gain or fitter for a challange.
Life Style Membership - Pay every 4 weeks and train 1:2:1 and group sessions throughItout the week and watch your fitness improve. i am available to you throughout the week because it is not just what goes on during our session but the in between times and i am there for you.
Small Group Training - Very popular group training sessions in the week, unlike bootcamps my clients achieve their goals.
THP Fitness Studio - I love training clients in my fully equipped private fitness studio in Addington Village, near Croydon but more importantly they like my studio its private and discreet with no interruptions. Its fully equipped for all fitness goals with Cardio machines and different type of free weights, medicine balls to TRX and Swiss Balls.
My Style - I have been told I am very approachable and put people at ease. I like to push my clients without being too pushy, I know when to motivate and push my client but also when to hold back or let them push themselves. We are a team and the team is YOU, its all about you when you are with me but with my free app I am with you throughout the week..
If you have any questions then please don't hesitate to contact me via message, email, text or phone and I will get back to you.
Regards
Trevor
What Are My Charges?
Prices start from £50.00 per session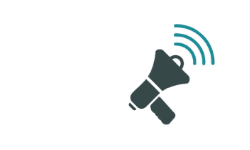 12 Week Life Transformation £1,100 including x2 sessions a week, x1 group class, monthly consultation and phone support
12 Sessions Package at £500 - Small Group Training is £15 a session or block of 5 at £70
Consultation is £50 - Pay as you go one to one is £50
What Are My Qualifications?
YMCA Awards - Level 3 Certificate in Personal Training (QCF)
YMCA Awards - Level 3 Diploma in Exercise Referral (QCF)
What Training Do I Specialise In?
Core Conditioning
Fitness 50+ / Seniors
Exercise Referral
Functional Training
Weight Loss
Kettlebell Training
Suspension Training
Posture / Back Care
Toning
Sports Coaching
Testimonials
~~Brilliant Experience
Yell Review from Phil 3rd March 2017
I started working with Trevor about 3 months ago. I'm 61 and wanted to develop and maintain my fitness for the future. I have done the gym thing in the past and I couldn't keep going. However, Trevor's friendly and knowledgeable approach is ideal for me. I feel I'm getting challenged but always with an eye safety and avoiding injury. He modifies the programme each week to suit my needs and requests.. I really enjoy my sessions with Trevor, the banter, his motivating style and the sense that I am really moving forward on my goals ....which are my goals not anyone else's. I even look forward to the sessions. Additionally , the app he has developed means he can see what I'm doing. With the aid of the home programme he has set for me and videos he has developed to demonstrate what I should be doing I feel I'm .on the way. I don't always do as much at home as I should but the fact is I can be honest and he is always encouraging. Just signed up for another 10 sessions. Thanks Trevor !!
~~Super Trev!
★★★★★
Three words: Trevor is Brilliant. I came out of christmas feeling a bit fat and unfit, looked him up and a month later I can safely say he's the best PT I've had the pleasure of training with (and I've tried a few!). Trevor is super friendly, he knows his stuff, he's full of advice, he cares about what you're trying to achieve and best of all he puts you through a great workout. He motivates you as well, pushing and coaching you in a manner that doesn't leave you wanting to pack it all in and gorge on cake. In a nutshell, I can't rate Trevor highly enough - get in touch, you won't regret it.
~~Best PT I have met.
★★★★★
Following what can only really be described a live changing year for me, after months of intensive treatments in hospital, I wanted to get fit and start feeling normal again. A friend recommended I contact THP for a chat and see if it would help. I'm now starting to feel stronger, fitter and dramatically more flexible than I have been in a long time. Thank you so much!
Where I Train
| | |
| --- | --- |
| 1 to 1 Studio : | |
Equipment
In my fitness studio I have the following equipment:
Cross Trainer, Spin Bike, Kettlebells, Vipr, Dumb bells, Barbell, TRX suspension Trainer and Rip Trainer, Slam Balls, Medicine Balls, Exercise Balls, Steppers, Mutli Gym, Bosu, Land mine, Battlerobe and Sand bags.
Geographical Areas Covered
Croydon
Croydon
Croydon
Croydon
Bromley