What Can I Do For You?
I am an independent personal trainer and qualified nutrition coach helping people get fit and stay fit.
I work with clients at The Huddle in Cheltenham which has some excellent facilities both inside and out.
My style of training is very functional, highly applicable to every day life, challenging but also progressive. It's important to keep things interesting and fun which makes for sustainable fitness.
My goal as a coach is to educate as well well as train. Through education you will not only get fit, but you can stay fit for the rest of your life.
I can help you achieve your goal whether it is losing weight, toning up, increasing lean muscle, getting in shape for holiday, changing your lifestyle or improving performance in sport, the list goes on.
Get in touch today more information.
Personal training introduction £35. Inc. one hour client assessment and one trial PT session.
What Are My Charges?
Prices start from £35.00 per session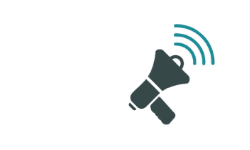 PT Introduction: Consultation and PT session £35
What Are My Qualifications?
Training Room - Level 3 Certificate in Personal Training
Active IQ - Level 2 Award In lnstructing Kettlebell
What Training Do I Specialise In?
Functional Training
Core Conditioning
Kettlebell Training
Group Fitness
Toning
Weight Loss
Boxing & Padwork
Speed, Agility, Quickness
Strength Training / Conditioning
Suspension Training
Testimonials
What made you invest in a personal trainer in the first place? I was extremely overweight , very unfit , out of breath very easily , had lots of aches and pains, I felt tired all the time and generally unhappy in myself.
How has training with Jamie been beneficial? Did you achieve what you set out to? I have lost around 30lbs , I have built both strength and fitness. I have lots more energy and I also feel more positive and mentally alert.
What have you enjoyed most about training with Jamie? Training with Jamie gives me focus , it's an hour of my day when I am not thinking about work or other stressors. Jamie pushes me hard but also knows just how far to push me. He adds variety to our sessions and makes training fun. I also know that Jamie adapts our training sessions to my specific needs . He doesn't use a one size fits all approach like I know other personal trainers often do. Jamie is also very knowledgeable. He is able to advise on all aspects of exercise and nutrition and what he doesn't know he takes the time to properly research and find out
Describe training with Jamie in 3 words. Fun, Rewarding , Essential
Would you recommend Jamie as a personal trainer? Training with Jamie is probably the best decision I have made in a very long time. I would 100% recommend Jamie as a personal trainer. The rewards I have achieved training with Jamie has meant that exercise has now become an essential part of my life . I now train at least 5 days each week .
Dean Nathanson
Where I Train
| | | | |
| --- | --- | --- | --- |
| In a Gym : | | Park/Outdoor : | |
Equipment
Suspension trainers, Kettlebells, Parallettes, Battle Ropes, Barbells, Sand Bags, Pads/gloves, Ladders. Bodyweight Training (Calisthenics), Resistance Bands, Steps. Sleds.
Geographical Areas Covered
Bishops Cleeve, Cheltenham
Bishops Cleeve, Cheltenham
Cheltenham
Southam, Cheltenham
Charlton Kings, Cheltenham