What Can I Do For You?
THANK YOU FOR VIEWING MY PROFILE AND THANK YOU TO ALL THAT HAVE CONTACTED ME THIS SEASON! I APPRECIATE YOU AND I WILL BE RETURNING SEPTEMBER 2021; GOD BLESS, LEVINA XXX
My passion for health and fitness arose whilst studying Tai Chi as a part of my psychology degree! I quickly discovered that the connection between the body and the psyche is not a cliché; rather, an inherent truth. With this truth, my vision is to support those who are feeling stuck in a rut, unmotivated and uninspired. I appreciate that the thought of working out can feel like an additional weight to your burdened mind. However, all it takes is a decision! A mindset that screams "I'm sick and tired of being sick and tired!". Then I can help you to reprogramme your body and mind, to reclaim your peace and achieve the body that you desire.
My goal is to help women who feel intimidated by conventional training methods and feel deflated in their pursuit to lose weight. I'm here to tell you that your goal is achievable, you can do it and you are closer than you think!
I am dedicated to working at your level of need and ability. There is no judgement, only a focused plan for success.
I am a qualified Psychology Lecturer, Dance Teacher, Personal Trainer and Sports Massage Therapist and Health Coach. I have successfully run my own health and wellness business for five years, so I can assure you that you are in safe hands.
I look forward to working with you,
Levina
What Are My Charges?
Prices start from £45.00 per session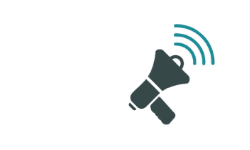 Health Coaching and Personal Training Package available for ultimate mind & body transformation. Enquire for more info.
Interested in sports massage as a part of your personal training package? Contact me to create the best deal for you!
What Are My Qualifications?
Premier - Certificate in Personal Training (Level 3)
B.Sc. (Hons) Psychology
Certificate in Sports Massage
Deep Tissue Massage
ITEC Diploma in Holistic Massage
Teacher of Dancing
Zumba Fitness Instructor
What Training Do I Specialise In?
Body Sculpting
Core Conditioning
Flexibility & Mobility
Pilates or Yoga
Posture / Back Care
Sports / Massage Therapy
Sports Injury
Stress Management
Life Coaching
Pre & Post-Natal
Testimonials
Hello, my name is Marie-Agnes Casalini; AtlasPROfilax Therapist and proprietor of therapy rooms at the renowned No. 1 Harley St and London Beauty Rooms Ltd in London Victoria. Levina formerly practiced as a sports and holistic therapist at No. 1 Harley Street with high professionalism, courtesy and kindness. She was popular with her clients and it's a pleasure to recommend Levina to the health and well-being community. Nice job Levina!
Marie-Agnes
www.marieatlas.co.uk
I was a 33 year old mum of three when I first met Levina, feeling generally rubbish, unfit and exhausted. My husband booked us a holiday where I needed to get into a bikini and that gave me the push I needed to do something about it - that's when I found Levina. She really is a star, she gave me back the body confidence I was missing and made me feel good about myself again. The sessions were packed full of various different exercises and equipment and I was amazed to see the difference in my body after 4 weeks! I couldn't recommend Levina enough, she really is fab!
Nicola, Bromley
Hey, I'm Miriam, a busy flight attendant for a busy international air line. My lifestyle makes it difficult for me to maintain a consistent healthy diet with regular meals due to working long hours and working in different time zones. The results being that I loose more weight than I want to and lack energy. I hired Levina to guide me with selecting healthy meals that I can eat when at home, in another country or in the air. Levina also taught me simple and effective body weight and weight exercises to help to strengthen and tone my body whether in a gym, at home or in a hotel room. The results being that I have more energy to carry out my role.
I'd recommend Levina to anyone with a busy unpredictable lifestyle who wants to prioritise their health.
Thank you Levina!
Miriam x
Where I Train
| | |
| --- | --- |
| Your Home : | |
Equipment
You! Small mat based Pilates equipment; TRX, weights, medicine balls, skipping rope, sand bags and much more. I'll bring everything you need, however, it will be beneficial for you to purchase small (spinlock) dumbbells and a stability ball for your maintenance inbetween PT sessions and thereafter.
Geographical Areas Covered
Bromley
West Wickham
Croydon
East Dulwich, London
Carshalton