What Can I Do For You?
The Power Of Choice - Moving On, Moving Forward
Bespoke programs that will work for you every time.
* Weightloss Specific Coaching,
* Total Body Transformation Package
*Personalised attention to help each client identify their personal values, strengths, and abilities in support of their personal and professional goals.
* 30 Day Plan to Kick Start new Healthier Eating Habits
* Guidance & Inspiration
* No nonsense powerful inspiring coaching
* Coaching that will provide you with the tools and techniques to achieve a balanced and fulfilling lifestyle.
I offer a choice of fast track intensive coaching with amazing results and online Coaching follow-ups. You will become well versed at handling issues whenever and wherever they arise. Call now to schedule your bespoke coaching program.
Embrace Life's Challenges
WEIGHTLOSS AND BODY TRANSFORMATION COACHING
Body Image, weight Loss or gain, can become a major issue for women and men at all stages in their lives. Bombarded with media images showing us how wonderful life is if we look a certain way when what we need to do is love the way we look right? It is unrealistic to aspire to be like a fake image and it is emotionally devastating. In times of change, challenging situations and emotional events your body will change. In reality, there will always be moments we have little to no control over how our body manifests itself, our food choices and fitness expectation but, what we can always control is how we react to those moments. With my Weight Specific Coaching sessions, you'll learn to exert your power of choice over how you view yourself and why it is you that matters and how what you think will dictate your power over whatever life may throw at you.
STROKE & BRAIN INJURY REHABILITIATON - ARNI INSTITUTE ASSOICATE TRAINER
As an ARNI Institute trainer I work with Stroke and Brain Injury Clients to improve and maintain their physical function. Bringing about a new sense of hope for their fitness and mobility. If you don't move it you will lose the funcion so let me work with you to improve your quality of life, take away the fear of falling and restore your physical mobiley to a level where you can take back some control.
What Are My Charges?
Prices start from £40.00 per session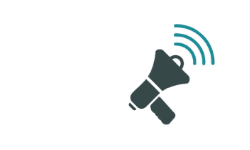 Free initial 30 minute telephone consultation.
Book 10 sessions and get one free session when completed
Recommend a friend and receive one free session when they sign up for 5 or more training sessions.
What Are My Qualifications?
Active IQ - Level 3 Certificate in Personal Training (QCF)
Army Physical Training Instructor
AFTA Fitness & Exercise Teacher Training Certificate
Ante & Post Natal Fitness Training
ARNI - Level 4 Functional Rehabilitation & Exercise Training After Stroke
Fat Loss: The Science of Assessment, Nutrition and Exericse Prescription
FIE - Certified Practitioner of Neuro-Linguistic Programming
IIHHT - Certificate in Body Massage
INLPTA - Diploma in the Art & Science of NLP
Metabolic Typing Advisor CMTA Level 1
NLP Master Practitioner
North West Cheshire Chinese Kick Boxing Purple Belt
Reiki 1 Healing
RSA Exercise to Music
The Science of Torso Training
What Training Do I Specialise In?
Under 16 Fitness
Life Coaching
Martial Arts / Self Defence
NLP
Strength Training / Conditioning
Corporate Wellness
Nutrition & Weight Management
Core Conditioning
Fitness 50+ / Seniors
Rehabilitation & GP Referral
Other Professional Bodies & Affiliations
Register of Exercise ProfessionalsLevel 3 - R0000135
Testimonials
'Inspirational' is a much over-used word but, in Jo's case, it's the only one that will do. Not only is she one of the most dedicated, motivated and knowledgeable coaches you could wish for, but she is also one of the kindest. She never gives up on you, even when you start to give up on yourself, and her own story of overcoming so many serious medical problems makes you realise that if she can keep going and improving, so can you. Thanks to Jo, I have turned from someone who thought ketchup was a vegetable into someone who can't go a day without spinach and kale featuring somewhere in a juice. I'm nowhere near where I want to be, yet, but thanks to Jo I am at least on the right road. And, I know I can count on her to get me the rest of the way.
Eileen Riley - Editor
I just wanted to pass on my thanks along with an update of my new lifestyle change.
Since listening to you (repeatedly) about all the benefits making our own fresh juices along with sensible main meals and to moderate exercise for the last 8 weeks, I have lost a stone and Tracey 9 pounds.

Wishing Jo every success.
Richard & Tracey Collin
Jo is such an inspirational coach working with her was such a life change for me. I just needed someone to work with me. I was overweight had no energy and struggled to get motivated. Jo helped me to identify the specific areas that I needed to change small things that were having a big affect on my life.

I am so happy with the results and my life is filled with energy I am finally enjoying exercise and have stopped dieting and started eating food that makes me feel good about myself.

Thank you Jo
Mary Fielding - Company Owner
Where I Train
| | | | |
| --- | --- | --- | --- |
| In a Gym : | | Your Home : | |
Equipment
I will supply what you need to get your training off the ground the most important thing is that you are there and I am with you all the way. Boxing gloves and pads, skipping ropes, bands, weights etc
A big bag of motivation and enthusiasm
Let me know what you enjoy doing and I will tailor your training accordingly.
Geographical Areas Covered
Brighton
Portslade, Brighton
Hove
Worthing
Shoreham-By-Sea