Personal Training Courses in Scotland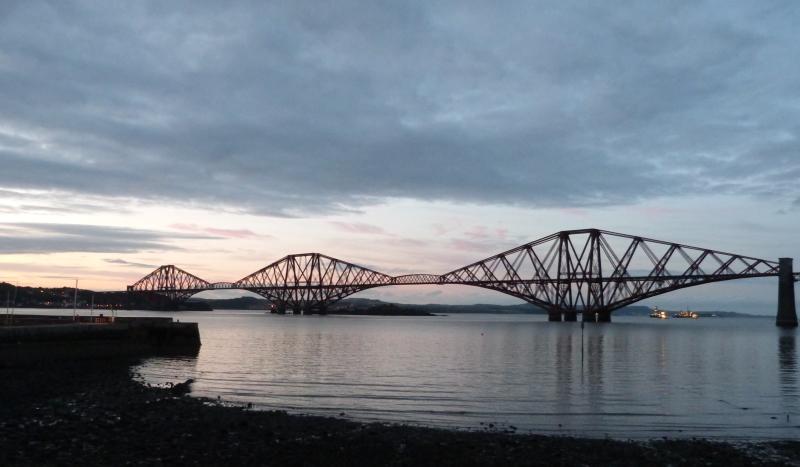 From Glasgow through to Edinburgh, The Borders to the Highlands, looking for personal training courses in Scotland is easy with the NRPT.co.uk as we work with all the leading training providers.
Are you looking to start a new career in fitness? Thinking about becoming a PT? If so, you need to find and compare personal training courses in Scotland that are at Level 3 or Level 4. The NRPT.co.uk has been online since 1999 providing this information about leading UK training providers. Objective and thorough, the training courses we recommend are some of the best.
What Are The Facts?
First and foremost, there's 3 key things about personal training courses that you have to know before you jump in and spend your money.
Your Level 3 Personal Training Certificate needs to be from a recognised UK training provider (as per the Register of Exercise Professionals). The only other alternative is a 'mapped' degree qualification for exercise and/or sciences

Your Level 3 or Level 4 PT qualification allows you to call yourself a personal trainer in the UK

Once you have your certificate, if you want to be freelance (i.e. not employed by a gym or hotel) you need to get Public Liability Insurance to cover yourself and your client when training
The NRPT.co.uk has an objective and thorough overview of the leading personal training companies that are benchmarked at Level 3 - the minimum requirement from the Government-backed Exercise Register - to be able to call yourself a personal trainer.
Where In Scotland?
From the East Coast to the West, Inverness down to the Borders, there are venues that will offer personal training courses from a range of different training providers. Most courses will end up being in hotels or gym chains and will almost definitely be in larger towns and cities where there's more demand.
Aberdeen
Airdrie
Ayr
Coatbridge
Cumbernauld
Dumfries
Dundee
Dunfermline
East Kilbride
Edinburgh
Falkirk
Glasgow

Glenrothes
Greenock
Hamilton
Inverness
Irvine
Kilmarnock
Kirkcaldy
Paisley
Livingston
Motherwell
Perth
Stirling
Whether your closest city is Edinburgh, Glasgow, Aberdeen or Inverness, the NRPT.co.uk works with most of the leading course providers to ensure you can get access to them quickly and easily without having to trawl all their sites trying to find the relevant information.
With companies like Focus Training, Future Fit Training and Train.Fitness all able to offer courses in Scotland, you at least have some choice. There are others, just check they are members of REPs to ensure the course is bonefide.
Which Providers?
Course Venues?
Most courses will end up being hosted in hotels or gym chains and will almost definitely be in larger towns and cities where there's more demand - this is especially important to consider in Scotland. Practically speaking, the most likely venues for Scottish PT courses are the key cities of Aberdeen, Dundee, Glasgow, Edinburgh, Inverness and Perth.
There may be some other locations, but check how often courses are run as sometimes it's only once a year!
How Do The Courses Work?
Increasingly a proportion of the course will be by eLearning (or distance learning) meaning you log in, download the materials and then work through.
The best personal training courses will take a minimum of 6 weeks full time and up to 6 months part time for you to achieve your qualification. You will also have classroom time as well as needing to do face to face practical components.
How To Choose Which Course?
Once you are clear that you want to be a personal trainer you will need to choose from a number of different providers. Here we have listed some factors that we think you should judge each provider against.
Is The PT Course Accredited?
Do check that the course you are interested in is accredited. The Government backed Register of Exercise Professionals (REPS) provides a framework for the fitness industry. Ensure you choose a provider that adheres to the REPS framework. This is crucial as your future clients will also be selecting trainers whose qualifications comply with this framework.
Should You Study Part Time Or Full Time?
If you are living in a rural part of Scotland you may consider that online or distance learning is the right answer for you. You will need to attend a gym for practical assessments but this could be a good way forward if you are also working at the same time as studying. Likewise some courses will allow you to study part time. If you can study full time then you will get through the course quicker, in fact you could achieve a qualification in 6 weeks which is why these courses are often referred to as 'fast track'. The downside is that these course are often more expensive.
How Much Should You Pay?
Prices do vary considerably. Distance learning courses can cost around £900 whereas a more intensive full time course could cost you around £5000. It is worth thinking about what your budget is but don't always think that cheaper is better. If you do find a course that is right for you then ask if you can pay in instalments. Depending on your age there is also the option of applying for the 19+ Advanced learning Loan.
Will You get A Guaranteed Interview?
No personal training course will be able to guarantee you a job at the end but some training providers do say that they will provide you with support and careers advice. Some will also guarantee you an interview or at the least help with your CV. After all they want you to get work as that boosts the credibility of their course.