Gym Flooring
Protect your floors, ensure you don't slip during exercise, reduce noise and create a comfortable area that's safe to workout on. From mats to tiles and interlocking rubber flooring, we've got the lot.
Home gyms can often suffer from not having a great surface on which to put the equipment. Floors get damaged, the floors are slippery and there's no sound insulation. Our gym flooring options are tried and tested and will complement your home gym in every way. From basic tiles, to interlocking rubber flooring through to foam easy lock tiles that double up for floor work.
Most importantly measure out your workout area. From there you can compare the costs of the different options and know how much you can spend. The rubber interlocking flooring is our most sold option, as it comes with edge tiles so you can precisely define your workout area. Whichever route, this will definitely enhance your home gym or studio.

Gym Mats & Flooring
Showing products 1-1 of 1
Gym Mats & Flooring
Showing products 1-1 of 1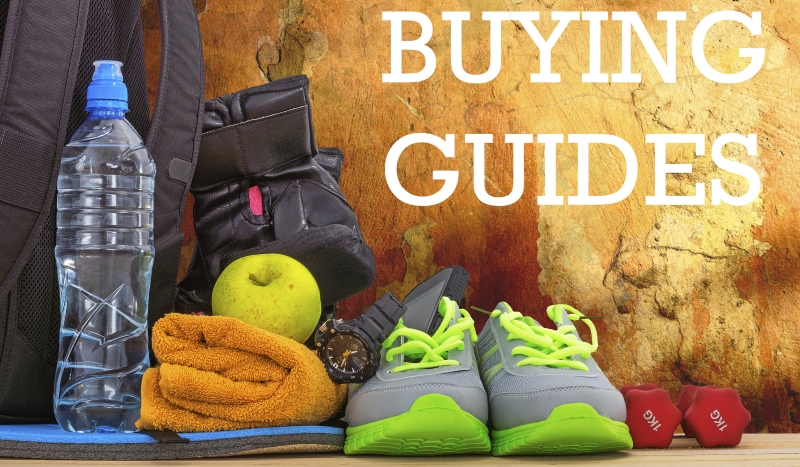 Gym Flooring Buying Guide
If you are establishing a home gym then a good floor is pretty crucial. Not only will it protect the floor you already have, the right type of flooring will also ensure you have the quietest workout that is possible.
There are a number of options available and they don't need to cost the earth. The key thing to determine is how heavy the weights or equipment are that you are using. So for example if you are using Olympic weights you will need a more secure floor.
Before You Purchase
Do think about how you are going to lay out your gym and the equipment that you wish to have in it. This will influence what the best type of flooring should be. Different types of equipment will require different types of flooring
Fitness Flooring
This will require a high performing floor. This will need to provide you with some shock absorption and will need to protect the existing floor. It will also need to be moisture resistant, if not the floor can quickly become smelly and unhygienic.
Free Weights
You will need to get a floor that will protect the weights and the floor. The guide is that free weight flooring should be at least 10mm thick. If you don't buy the right thickness every time you drop the weight the impact goes back into the weight and will shorten its life. Free weight flooring will also reduce noise and vibration, important if you have neighbours nearby.
Interlocking
These are very popular and can be used for light weights and cardio training.
Then do check out what flooring is already down. You may have to prepare the floor first before you put your gym floor down. So some floors may require underlay particularly if you will be using heavy weights or the gym is going to be heavily used.
Different Types of Flooring
There are three main types of flooring-rolls, tiles and interlocking
Rolls
Rubber flooring rolls often work out cheaper than tiles, they are also favoured by people as they give a smooth look and have fewer joins.
Tiles
The one downside of tiles is that you will need to fasten them to the floor. This is crucial as you don't want to have gaps or any edges which could cause you to trip whilst you are working out.
Interlocking tiles
These are very popular as they should fit securely on your floor without the use of adhesives
Floor Coverings
Plywood
This isn't the best option as if it breaks you could get hurt. Linoleum and real wood should also be avoided as they don't provide a good grip, nor do they provide good impact absorption.
Rubber Mats/Rubber Tiles
These can be placed on a wooden floor or on carpets. Rubber tiles can also be good but many people don't like the smell of them. They absorb shock, sound and will be secure under foot. They can also come in different colours which can look attractive. They will also come in different thicknesses. Free weights and light exercise machines will need 3 -8" thickness.
Foam Tiles
These are popular as they do work out cheap. They can be a good cheap option if you are using light weights but will not take the weight of heavy weights.
Carpet
Carpet will be good for free weights but carpet can get smelly if you are working out on it and sweating. Some exercise machines can also get clogged up with carpet fibres. You will need to be careful that carpet fibres don't affect your warranty on any gym equipment.
Considerations When You are Buying Gym Flooring
The old adage that you get what you pay for is very true here. We would recommend that you put down a good quality floor. One of the main reasons for this is that having to replace a gym floor when you have lots of equipment on it will be a real pain! Some flooring may look more expensive but may last years longer than the cheaper alternatives.
Whilst you may not feel the need to think about colour and design it could prove very useful if you are trying to set up zones in your gym.
Also if your gym area is adjacent to another part of your home do consider how the flooring will merge into the rest of your home. You don't want any overlaps or trip hazards.
If you are not setting up a full gym but just want something to go under one piece of cardio equipment then you can buy a PVC mat which are usually 6mm thick and will provide good grip and protection for your flooring.