Exercise Mats
Adaptable and cost effective, exercise mats give you a comfortable surface on which to do floor exercises, lunges and other exercises. Essential for sit ups, crunches and more every home gym will need at least one!
Buying a good exercise mat is about giving yourself a surface to work out with. From floor work through to lunges or squats, non-slip mats can be used for a wide range of purposes. There are quite a few different mats that you can choose from giving you more or less comfort, slip control and anti-bacterial if you sweat a lot.
Compare a few before choosing and be prepared to pay that little extra to get the right exercise mat. They are very important for support when you are doing floor work, so if you're prone to discomfort, look for a more cushioning mat rather than the cheapest!

Exercise Mats
Showing products 1-1 of 1
Exercise Mats
Showing products 1-1 of 1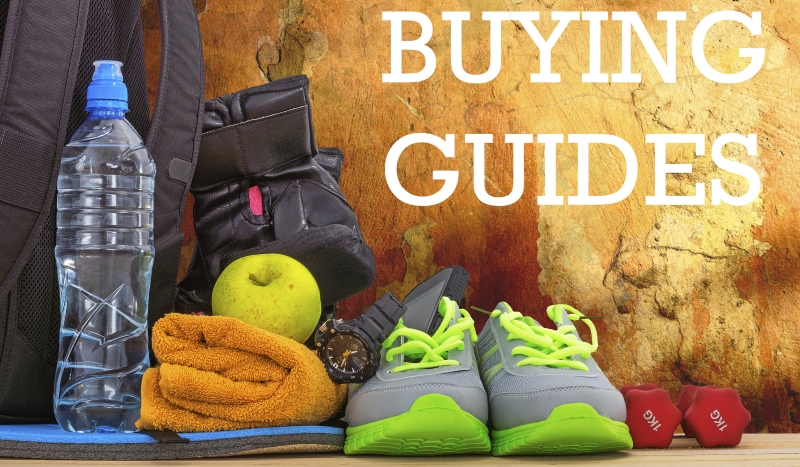 Exercise Mats Buying Guide
Why Do You Need an Exercise Mat?
If you are setting up a home gym then an exercise mat is pretty crucial. Exercise mats have a number of different purposes. Some are crucial to you carrying out specific Pilates or yoga exercises, or for stretching and cushioning you for crunches and ab work. They can also be pretty important as well for supporting expensive home cardio equipment.
Different Types of Exercise Mats
The first thing to consider is exactly what you want to use the mat for. This is important as mats for Pilates and yoga for example are very different.
Yoga mats
If you want to practise your yoga moves then a yoga mat is pretty important. Yoga mats tend to be quite thin, this is important so you can feel the floor beneath you, crucial when you are practising those standing poses. They tend to be no more than 0.12-0.24" thick.
Yoga mats also come in a range of different materials. PVC is one of the most common, it will provide you with the best traction, so you won't slip all over the place but PVC is not very eco-friendly nor is it absorbent. Rubber is also popular but some people get an allergic reaction to it. Jute is very eco-friendly but some people don't find it the most comfortable fabric. Cotton is also eco-friendly but not good for pivoting on.
The type of yoga you follow will also dictate what type of mat you need. Hatha yoga will require great grip whilst ashtanga yoga will require a mat with good absorbency.
Pilates Mats
These mats tend to be thicker than yoga mats, they tend to be ½ " thick and also need to be able to grip the floor but also have a slidy upper side. It is essential that you get the right Pilates mat to protect your back and spine. For example if the mat is too soft it will affect your alignment.
One of the first things to consider is what your floor at home is like. If for example you are working out on carpet then you may get away with a thinner Pilates mat, a hard wooden floor may require a thicker mat.
General Exercise Mats
You may need an exercise mat not for yoga or Pilates but for performing floor exercises including abdominal work, stretches, and press ups. Here the key is comfort and support. Grip is also pretty important, it can be a bit disconcerting if you are doing sit ups and start moving along the floor!
When buying this type of mat for a home gym do consider whether you need to store the mat away afterwards or can leave it on the floor. If you need to store it away look for handles and rolling mats. The more heavy weight mat is only really suitable for rooms in homes that are designated as gyms only.
Exercise Mats to Support Gym Machines
You may also want to buy flooring for your home gym to sit under cardio equipment like treadmills. A good choice of flooring here can reduce vibration noise, protect your floor, reduce dirt and carpet fibre build up inside your machine.
General Considerations Before Buying any Exercise Mat
Storage / Carriage
If you need to store the mat away then try and purchase a mat that can be rolled away. If you need to carry the mat then straps are essential.
Cleaning
It is inevitable that your mat may get sweat on it or just get dirty, a mat that is easy to clean and keep hygienic is also good to look out for.
Sizing Your Mat
This may sound obvious but mats do come in different lengths and widths. All you need to do is get your height and width and ensure that not only will you fit on the mat but that it will accommodate you in different positions.
Cost
Cheap does not always mean better! Choose a well-known brand and invest in your mat. Choose good quality materials that will last.
Colour / Design
Some mats come in funky colours and designs. This may not seem important to you and functionality is after all more important but if a good colour mat makes you want to work out on it then do consider this. The one reason why people don't continue to work out is boredom so a funky design may not be a silly idea.