Exercise Bench For Home Use
The humble exercise bench or weight bench, should be an essential piece of equipment in every home gym as well as in gyms themselves. You can use as the basis for hundreds of exercises, but buy wisely and consider spending that little bit more for the right bench.
A good exercise bench will allow you to undertake a full body workout using free weights, a fixed weight barbell, resistance bands or even just discs. Exercise benches take a minimal amount of space and can sometimes be stored on their end for a smaller footprint.
There are many different types of exercise benches, the best probably being the adjustable bench allowing for incline and decline exercises that will enable you to work different parts of your body at different angles.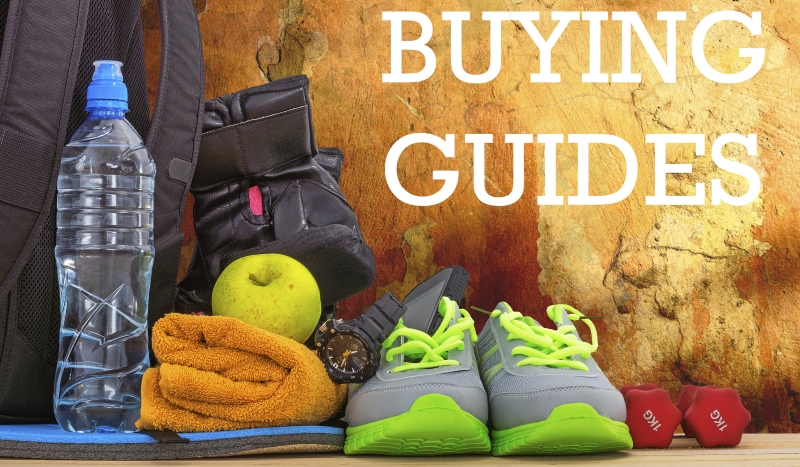 Exercise Bench Buying Guide
If you are kiting out your home gym and want to use weights then a weight or exercise bench will be one of the first things you buy. This will allow you to lift weights safely, train every angle of almost every muscle and reduce the risk of injury.
Different Types of Weight Benches
There are a large number of benches available in the market but they tend to fall into two main categories-utility and benches with racks.
Utility Benches
A utility bench is simply a stand-alone bench. They can either be purchased as flat fixed or some can be adjusted. They don't come with any racks. These are a great choice if you are just going to perform basic exercises with say dumbbells. The big disadvantage is that you can't really do much heavy lifting with them as they don't provide you with a rack to return the weight to, this isn't a safe manoeuvre when handling heavy weights. They are cheaper than benches with racks but do be aware about their limitations.
Some benches do come as a fold up bench. Do check out their weight capacity though as the fact that they are fold up can affect their overall stability, so only opt for this if you really have to.
Weight Benches with Racks
Weight benches with racks allow you to combine them with a barbell. Some benches come with the rack fixed, others come separated. If it is separated then you have more flexibility in how you use the bench, if however it is fixed you will feel more secure using heavy weights.
What To Look For When Buying a Weight Bench
There's a few key features you need to look for when buying a bench. An uncomfortable bench, or one that lacks the features you need, will be next to useless and will not provide you with the solid foundation you will need for exercising.
Look for a Bench That's Adjustable
To allow you scope and flexibility look for a bench that has a range of back pad angle adjustments. Ideally look for one that will allow you to decline, flat, a few inches and finally a full 90 degrees. Theses ranges will allow you to perform a huge number of exercises and as importantly to do them safely. If you buy a bench without this range you may get bored and then stop.
Benches That Allow Add Ons
Some benches allow you to add things on. Examples here include a leg developer attachment which you can use for leg curls and leg extensions. A great way to isolate a muscle and really work it. Another useful addition is the so called preacher pad which fits on the front allowing you to focus on your biceps and forearms.
Some benches will also allow you to add on lat towers and pulley stations. These fit on the front of your bench and can allow you to do lat pulldowns, tricep pushdowns, high ab crunches, single arm cable crossovers, woodchoppers and loads more!
Buy Quality
The old adage that you get what you pay for really applies here. If you buy cheap, poor quality then you will not get the stability you require and if you are working with heavy weights this could prove dangerous. Do check what the frame is made of, steel is a good one here. Look for heavy tube gauging. Also check what the manufacturer says is the weight load capacity of the bench.
Quality Padding and Pads
As with the frame construction do check what the back and seat pads are made of. If you plan to spend a lot of time on your back handling heavy weights then you need good quality cushioning. The upholstery should be at least 1" thick. Also look for box stitches on all upholstery as this will not fall apart easily.
Safety Features
You will be using a bench because that is more safe than the floor so it stands to reason that the bench itself should be safe. If you are buying one with a rack then check out that it has safety catchers. These work by positioning the catches lower down, so if you can't return the weight to the normal rests you just let the bar down onto the safety catchers instead. This can be a crucial feature to look for if you plan to train with heavy weights and you train alone.
Exercises You Can Perform on Weight/Exercise Bench
The chest press is one of the most common exercises to do on a weight bench. Laying either flat, incline or decline, lift the weight vertically to align with your chest bring the weight down to your chest keeping your elbows in tight and stop an inch above touching your chest. Hold the weight there and then push quickly upwards.
Seated bicep curl is another popular exercise. Adjust the pad to a 90 degree angle and let the dumbbells hang down by your side then with palms facing out curl upwards without moving your elbow, hold for a second and then slowly bring the weight down.