Squat Racks & Power Racks
Often overlooked, the squat rack and power rack can make a big difference to your muscle training. Enabling a huge amount of muscle strength exercises to be performed, this includes squats, chest presses and deadlifts.
Essentially a power rack (often referred to as a squat rack also) has four uprights with drilled holes for heavy duty rods to be inserted. These rods support the weight of the Olympic bar and discs that you are using that are 'caged' between the uprights for safety.
The advantage of a power rack is that you can train more safely with heavy weights and you can also work partial movements. The later ensures that you produce stronger muscles and build tendon and ligament strength. The three key exercises that are easy with a rack are squats, the bench press and the dead lift.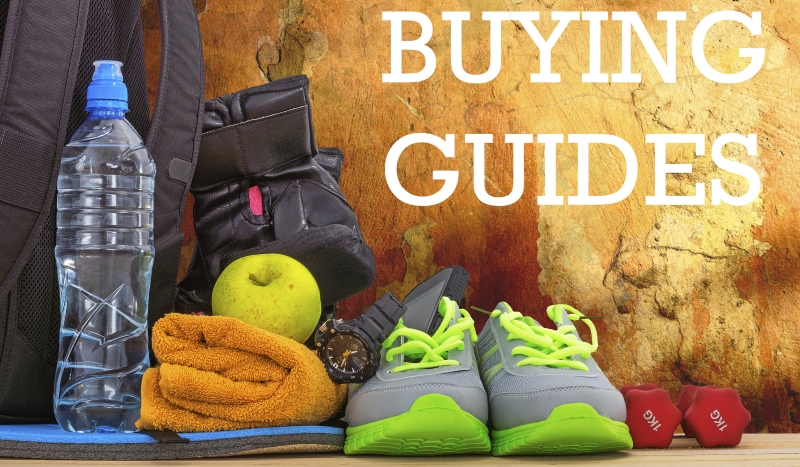 Power Racks Buying Guide
A power rack or squat rack is an essential piece of home gym equipment if you plan to lift a lot of weights and want to use an Olympic 6' or 7' bar..
What's the Difference Between a Squat Rack and A Power Rack?
If you are building a home gym and want to do weights then you will need to decide between a squat rack and a power rack. What you choose to buy depends on what you want to do.
Essentially, as the name suggests, the squat rack is mostly for doing different types of squat lifts, the power rack conversely is for a much broader range of exercises. If you also add in the number of accessories you can add to the power rack including pull up bars and dip bars you can see the range it offers.
However, if it is squat work you want to focus on and space is limited then a squat rack may well be the best option. A squat rack will take up about half the space of a power rack. In addition a squat rack is much easier to move so if you don't have a full time gym then a piece of equipment that can easily be stowed away may well be a distinct advantage.
The squat rack is also cheaper than a power rack so again if your range of exercises doesn't need to be that broad a squat rack could be the better option. In some cases a squat rack can be half the price of a power rack.
Why Buy a Power Rack?
Safety
Basically a power rack will enable you to safely use free weights at home. So safety is the first advantage. All power racks come with safety spotter bars which are pretty crucial if you are lifting weights alone.
Makes Exercises Easier to Perform
A power rack is also easier to use than lifting weights off the ground and a more efficient use of your energy. So for example when you are squatting the power rack will have the bar already in position for you. Two other exercises that really benefit from the ease at which you can do them with a power rack are the overhead press and the bench press.
Versatility
A power rack will also allow you to do more exercises! From squats to deadlifts, bench press, rows, overhead press, pull ups, dips, all can be done safely with a power rack.
Things to Look Out For When You Buy
Height
Do check out the height of the rack particularly if you are planning on doing any overhead work. For chin ups make sure that your head can clear the equipment comfortably. Also, this may sound obvious but check that there are no light fittings above the equipment that may get in the way here. Chin ups are one of the best exercises that you can do for your upper body so there no point buying a power rack that you cannot use for this exercise because you are in danger of knocking yourself out!
Weight Allowance
Most racks that you buy now will take a good few hundred kilos but if you plan to lift really heavy weights then do check in the manufacturers notes what the weight capacity of the rack is. Also, what you lift now may not be what you want to lift in the future as you get stronger and fitter, so ensure that your power rack can grow with you and therefore last you for years.
Attachments
Being able to do things like hook bands directly onto the rack through dedicated hooks can be a great feature if say you work out frequently with bands. So before you buy think about what you use with your rack and whether these type of additions are important.
Other optional extras that can be useful include dip bars, lat pulldown which makes pulldown work nice and accessible, step up platform, storage hooks for bars and storage hooks for bands and chains.
Dip bars are worthy of particular mention as dips are one of the 7 core weight lifting exercises. They are just so effective in building upper body strength and muscle. If the rack you want doesn't have this feature then do consider buying a dipping station separately.
Make sure that the rack you buy has at least a straight bar for pull ups. Another good item to look for is a parallel bar for hammer grip pull ups or chin ups.
Pin Hole Spacing
May not seem important but do check out the spacing of the pin holes. The rule of thumb is that smaller gaps between the holes will allow for a greater degree of flexibility. Cheaper racks will tend to have wider spaces between the pin holes.
Width
Racks really vary on the width they offer you. The best thing to do is to measure your own squat from outside one foot to outside the other. Also, if you plan to bench press in the rack then do ensure that the bench fits. Another important consideration is if you are planning to use dumbbells from the bench. One of the downsides of a power rack is that they do take up space so it may sound obvious but check that you do have the space for it.
Set Your Budget
Power racks can prove expensive but beware, low cost options sometimes prohibit you from doing what you really want to do so do really think about what you want to use your power rack for.
Stabiliser
Most racks are intended to be anchored down. You will find that some racks have a stabiliser bar that runs along the bottom backside of the rack to keep the rack stable when it's not anchored. These bars can sometimes get in the way so check if your rack can allow you to remove this or it is thin enough to be flush to the ground.