Multigyms
Increasingly popular in homes, a multigym is essentially an all in one strength training system. With several sets of cables and pulleys fitted to a steel frame with a stack of weights.
You are likely to have seen them in commercial gyms. They are great for a controlled weight workout, for people who may be too inexperienced to use free weights and are excellent for overall muscle tone.
It is important to note that not all multigyms are the same and you definitely get what you pay for. When looking at the different types of multigyms consider things like the space that you have available - some multigyms are surprisingly compact - and how versatile the multi gym is.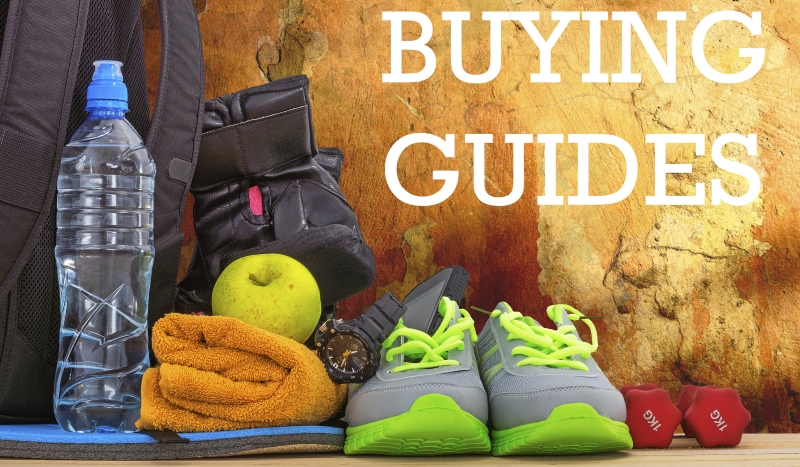 Multi Gym Buying Guide
Multigyms can be a great choice for a home gym as they give you so much scope and choice. They are designed to target all major muscle groups. Most will work the chest, back, legs and arms and there are quite a few varied exercises you can do for each.
What Do I Get with a Multigym?
As well as the core weight stack and frame, you should look for additional attachments and components to ensure you can perform as wide a range of exercises as possible.
Lat Pulldown Bar
This is the muscle on the side of the back and underneath the arms. The weight stack can also be adjusted to the desired resistance.
Pec Deck
This is for the pectorals by pushing padded levers in towards the middle and slowly releasing.
Weighted Rowing
By sitting on the bench pull the weighted pulley towards the midriff and release slowly as you would do if you were rowing in water. This exercise targets the whole of the back and is great for muscle development and cardio.
Leg Raising Bar
This will work the quadriceps and hamstrings, a good workout for the legs.
Bench Press
Great for the chest muscles.
Preacher Curl Bench
This targets the biceps, you will need a barbell to complete this exercise.
What's The Benefit of a Multigym?
There's no point using equipment that doesn't provided you with some benefit! Read our quick guide to how a multigym can enhance your workouts.
Diversity
A multigym offers you great scope in your workouts. Many come with weights, pulleys, chin up bars. If used properly all muscle groups can be targeted.
Durability
Buy a good quality multigym and it should last you for years. So whilst they can appear expensive, choose the right model and you will get your money's worth.
Ease of Use
Once you have been shown how to use the equipment for relevant exercises, it's as simple as turning up and adding the right weight and then complete the exercise. There are no collar clamps, levers or correct bars to worry about.
What to Consider Before You Buy
Multigyms aren't cheap so it is important that you get a gym that is absolutely right for you.
Warranties
Always buy a multi gym that has a good warranty, many will now come with one year parts and labour, but some will extend to two years, so check. With a lot of parts things can go wrong so ensure you are covered.
Consider Your Space
Multigyms are big so do check that you have the space. They are usually the space of a double bed. Another consideration is that you often have to lie, sit or stand outside the parameters of the equipment so take that into account when you are measuring up.
Also look at the height that you have. Some multigyms can be folded but most are to be left unfolded and up all the time. Also check that if you are putting a multi gym up on a 1st floor that the floor will take the weight.
Who Will Be Using the Gym?
If more than one person will be using the multigym then buying a gym that can be adjusted will be a good idea. Many will allow you to adjust the back, seat and lifting bar. If you are particularly tall or heavy do check that all users of the multi gym are catered for.
Think About What it is You Want
There is no point buying an expensive multi gym if there is 1 exercise and a small number of muscle groups you want to work. The benefit of a multigym is variety, so buy a multigym that meets your requirement. Some of the larger multigyms can offer up to 15 exercise routines.
Safety
The sort of safety features you should look for include a sturdy frame, safety catches and padded seats for comfort. Choose a multigym that has heavy steel gauging so it shouldn't start moving during the workout. Also check out the cables. They must be strong so you have a smooth motion whilst lifting weights, also if you buy covered cables they will often prolong the life of the equipment.
Weight Stack
Multi gyms come with different weight stacks depending on what you want to do. If you are toning up this may not worry you but if you want to build muscle then you need to be sure that you can access the weights you need. If there are a number of different users of the gym then look for a multigym that has a minimum stack of 5kg and a maximum stack of 90kg.
Child Safety
If you have children and the multigym is going to sit in your home then you will need to look at ways you can keep children away from the equipment. If you can't lock it away then consider a cover. It isn't a plaything and could be dangerous for children.
Installation
Do check how the machine will be installed. In some cases this can not only be confusing but heavy work. Some manufacturers will professionally install the multigym for you, if this is offered we would advise you opt for this.