Cross Trainers
Proividing a great all body workout that's low impact, cross trainers work the upper body and legs at the same time simulating the body motions of walking, running and jogging.
They improve muscle tone and general aerobic fitness and are a low impact way to work your upper body and legs at the same time.
Cross trainers are a great addition to a home gym as they are fairly compact,taking up much less room than a treadmill. There are two main types to choose from-belt cross trainers which are good value for money but are fairly basic in what they do and magnetic trainers which offer more challenging resistance levels.
Look at the full range of cross trainers available and find one that is right for your needs. Buying a cross trainer is a smart buy as this one price of equipment builds strength and burns calories.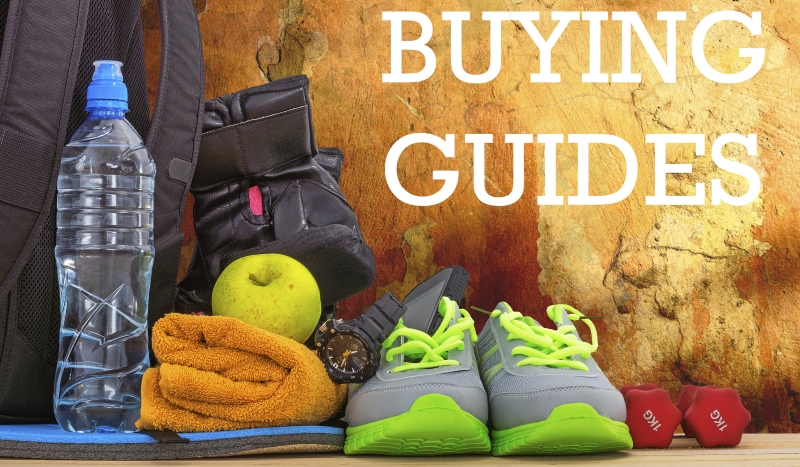 Elliptical Trainer Buying Guide
What is a Cross Trainer?
Cross trainers or elliptical trainers are essentially a great way to run or walk without putting too much pressure on your joints, particular knees and ankles. The muscles you use are very similar to running and provide you with a great cardio workout. In fact you can burn as many as 12 calories per minute.
If you are not familiar with cross trainers they are a mix between cross country skiing, running and climbing! A further benefit is that many come with screens that tell you exactly how many calories you are burning. In addition, a cross trainer will work your abs and the action of pushing and pulling provides you with a great upper body workout. They also don't take up a huge amount of space so are a good buy for a home gym. A further benefit is that they tend to be quiet, again a good point for the home.
Key Features of Most Elliptical Cross Trainers
Front Wheel / Rear Wheel Cross Trainers
Cross trainers are either front or rear wheel drive. In essence a front wheel trainer has a flywheel at the front of the machine, a rear driven trainer has the flywheel at the back. Front wheel trainers tend to be cheaper, the roller tracks are situated on the floor behind the user. They roll back and forth with each stride. The wheels and track need to be cleaned weekly.
Rear wheel trainers are more expensive as the enclosed drive system at the rear of the machine is quiet, smooth, gives a very natural feeling of motion and is virtually maintenance free.
Incline Trainers
Some trainers will allow you to set an incline on your trainer that allows you to therefore target muscle groups from your bottom, stomach and thighs. If you want to really focus on an area these can be a good buy.
Variable Stride Length
Buying a trainer that allows you to vary the stride length is essential if there will be more than one person using the trainer. If you have two people of different heights wanting to use the same trainer being able to vary the stride length is essential. If you are an average height and weight then look for a 16" stride length. Any taller or heavier than the average look for adjustments. There is nothing worse than using a cross trainer that is too small for you making you feel restricted or one that is too big and you feel over flexed.
Resistance
Resistance can either be manual or electronic. With electromagnetic resistance trainers an electric current passes through electromagnets creating a brake force, this is very effective resistance. They also come with heart rate control programmes which help you achieve your goals a little easier.
Our advice would be to try and buy a cross trainer that offers you lots of different levels of resistance. This will add variety to your workouts. You can for example select to go low resistance but high speed one day, the next day the opposite. Boredom is the biggest reason people don't use gym equipment so purchase a cross trainer than combats this!
Some trainers operate a simple belt system which offers resistance based on belt tension. These tend to be cheaper but offer more simplistic workouts. Magnetically operated cross trainers are also quieter than belt based models, last longer and require less maintenance.
Programmes
On the subject of boredom, do look for an elliptical/cross trainer that offers you a number of different programmes. Some will come with up to to 20 different programmes, all workouts pre-programmed for you. In addition some will even store your personal data so you can chart your progress from week to week.
Additional Things to Look For
Folded / Non Folded
Cross trainers can be bought as folding or non-folding. Whilst folding trainers take up more space you do literally just have to jump on without having to unfold and set up each time.
Large Footplates & Comfy Handle Bars
Large footplates are easier to use and cushioned handle bars do exactly what you expect-they ease the workout! Check out all materials to ensure you are getting comfort and your money's worth. Some trainers now also come with self-pivotal pedals which allows you to increase the intensity of your workout.
Direction
Some cross trainers offer dual direction which helps the upper and lower body, some even will allow you to go in reverse!
Display Screens
Look for an easy to read LCD display screen. Many will offer you data on your speed, time, distance, calories burned and heart rate. A good display panel that offers you helpful date will add to your motivation and hence usage of the machine so do check this out. Some will also offer you encouraging messages. Also check out ones that are push button operated.
Frame
Look for a robust rust resistant steel frame. Steel is often better over aluminium on a cross trainer as they feel more stable. The assembled weight should be about 100kg. Rule of thumb, don't work out on a cross trainer that is lighter than you!
In Summary
There's a lot to look out for when you're buying a cross trainer in particular due to there being different options for arms, stride patterns and length and the type of resistance.
Don't be afraid to ask for help. Visit a showroom if you can and ask as many questions as you need.