This course was created with your fitness industry success in mind.
Provider Premier Global NASM
Qualification: Business Development for Health Club Professionals (NASM-BDHCP)
Category: Specialist Courses
Duration: Complete within 1 year
Schedule: Part-time

Course Introduction
This course will provide you with the tools necessary to create and grow a flourishing personal training business inside the walls of a club facility.
This training aims to teach you: the overall view of the fitness industry, professionalism as it relates to personal training, time management skills, communication skills such as asking questions, immersed listening, and building rapport, price presentation according to individual client needs, how to overcome objections to purchasing personal training, how to further develop your business through goal setting and understanding productivity projections.
Pre-requisities / Entry Requirements
We recommend that you have at least a Level 3 Diploma in Fitness Instructing and Personal Training, an NASM-CPT qualification or a high level of working knowledge of the fitness industry.
Additional Information
The NASM Business Development for the Health Club Professionals course includes:
Flash presentations
Video demonstrations
Key terms
Unique learning tools (e.g., drag & drop features, matching, and picture review)
Narrated role-playing scenarios
External links to a variety of educational resources
50-question exam
Course Content
With the Business Development for Health Club Professionals, learn how to:
Have a better understanding of the fitness club environment and profession
Understand professionalism and boundaries as they relate to the health club environment
Understand and be able to implement specific, intentional, and effective price presentations
Have the ability to address and overcome the four most common client objections
Realise the importance of strategy in numbers when planning for professional success
What Qualification Will I Get?
Level 4 equivalent qualification
10 CIMSPA Developmental CPD points
Other Courses
Similar Courses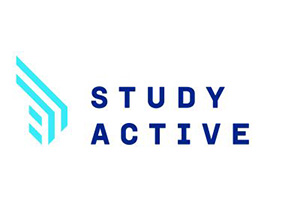 Study Active
Qualification: REPs Level 3 Diploma in Fitness Instruction & Personal Training
Location:
Flexible, online, blended learning. Ongoing start dates NATIONWIDE.
Type of Course: Part-time
Vision Fitness Academy
Qualification: Active IQ Level 2 Certificate in Fitness Instruction and Active IQ Level 3 Certificate in Personal Training
Location:
Work more closely with members of the public to help them achieve their health and fitness goals with our VFA PT course.
Type of Course: Part-time