Tap into the excitement this sport is generating and put your career in a whole new arena.
Provider Premier Global NASM
Qualification: MMA Conditioning Specialisation (NASM-MMACS)
Category: Specialist Courses
Duration: Complete within 1 year
Schedule: Part-time

Course Introduction
With this specialisation in your corner, you'll be able to deliver a Mixed Martial Arts-inspired training and conditioning programme that's fun, safe, and based on the training regimen employed by top MMA fighters.
As an NASM Mixed Martial Arts Conditioning Specialist (MMACS) you'll adapt training techniques from the Mixed Martial Arts (MMA) arena and incorporate them into innovative training and conditioning programs for enhanced client results.
Pre-requisities / Entry Requirements
We recommend that you have at least a Level 3 Diploma in Fitness Instructing and Personal Training, an NASM-CPT qualification or a high level of working knowledge of the fitness industry.
Additional Information
The NASM MMA Conditioning Specialisation includes:
Online Course
Downloadable Course Manual
Downloadable Programme Manual
Online Quizzes
Exercise Library
Online exam
Course Content
With the NASM Mixed Martial Arts Conditioning Specialisation, learn how to:
Condition clients of all skill levels with the MMA training techniques employed by top MMA fighters
Boost your reputation and career by capitalising on the growing popularity of MMA
Increase your client base and income by working in group training settings
Use fun coaching strategies to help clients meet their goals
What Qualification Will I Get?
Level 4 equivalent qualification
10 CIMSPA Developmental CPD points
Other Courses
Similar Courses
Focus Training
Qualification: Level 3 Master Personal Training Diploma
Location: London, Chester, Birmingham, Leeds, Manchester, York, Romford, Maidstone, Liverpool, Brighton
Stand out from the crowd as a Personal Trainer with extra credentials.
Type of Course: Part-time
Vision Fitness Academy
Qualification: VFA Elite Personal Trainer
Location:
Make the best start to your new career with our top qualification, giving you the greatest earning potential from day one.
Type of Course: Part-time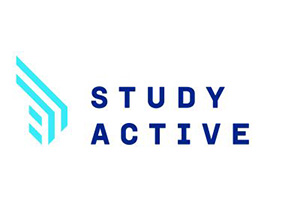 Study Active
Qualification: REPs Level 3 Diploma in Fitness Instruction & Personal Training
Location:
Flexible, online, blended learning. Ongoing start dates NATIONWIDE.
Type of Course: Part-time