Educate today's youth on fitness and education. Show kids why it's never too early to embrace a healthy lifestyle.
Provider Premier Global NASM
Qualification: Youth Exercise Specialisation (NASM-YES)
Category: Specialist Courses
Duration: Complete within 1 year
Schedule: Part-time

Course Introduction
Developed with the understanding that the youth client has different responses and attitudes toward exercise in comparison to adults, NASM's Youth Exercise Specialisation (YES) aims to educate health and fitness professionals on how to design safe, effective and fun training programs for youth clients aged between 6 and 19.
This programme makes educating today's youth on fitness and nutrition seem like child's play with the specialised course covering the science behind the program and precautions for this age group.
The YES course arms you with the knowledge, skills, and confidence to assist youth clients in attaining their health and fitness goals by applying the Optimum Performance Training™ (OPT™) model.
Pre-requisities / Entry Requirements
We recommend that you have at least a Level 3 Diploma in Fitness Instructing and Personal Training, an NASM-CPT qualification or a high level of working knowledge of the fitness industry.
Additional Information
The NASM Senior Fitness Specialisation includes:
Online Course
Downloadable Course Manual
Downloadable Programme Manual
Online Quizzes
Exercise Library
Online exam
Course Content
With the NASM Senior Fitness Specialisation, learn how to:
Understand regular medical conditions for older individuals and the limitations that they will have during training sessions
Conduct fitness assessments for the active older adult
Address the psychosocial considerations of ageing and be able to provide support
Modify exercises for active older adults including resistance training
Align the benefits of flexibility, core, balance, and reactive training programme for fall prevention
What Qualification Will I Get?
Level 4 equivalent qualification
8 CIMSPA Developmental CPD points
Other Courses
Similar Courses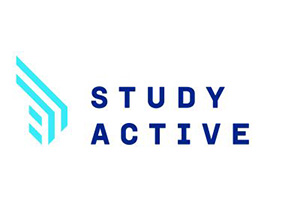 Study Active
Qualification: Active IQ Level 3 Award in Designing Pre & Post Natal Exercise Programmes
Location:
This nationally recognised qualification will see successful candidates qualify to design exercise programmes for PPN clients
Type of Course: Part-time
Vision Fitness Academy
Qualification: Active IQ Level 2 Certificate in Fitness Instruction and Active IQ Level 3 Certificate in Personal Training
Location:
Work more closely with members of the public to help them achieve their health and fitness goals with our VFA PT course.
Type of Course: Part-time