Train women of all ages and body types, including younger, pre and post-natal, and older women.
Provider Premier Global NASM
Qualification: Women's Fitness Specialisation (NASM-WFS)
Category: Specialist Courses
Duration: Complete within 1 year
Schedule: Part-time

Course Introduction
Developed specifically to address the anatomical and physiological differences of women, the NASM Women's Fitness Specialisation seeks to enable personal trainers to produce results-based programming to help female clients reach their individual health and fitness goals by utilising the evidence-based OPT™ model.

This specialised course helps equip trainers to understand the unique demands facing women today, beginning with the components of a comprehensive assessment on how to design and implement cardiorespiratory training programs for female clients, as well as some of the legal and ethical considerations of the job.
Pre-requisities / Entry Requirements
We recommend that you have at least a Level 3 Diploma in Fitness Instructing and Personal Training, an NASM-CPT qualification or a high level of working knowledge of the fitness industry.
Additional Information
The NASM Women's Fitness Specialisation includes:
Online Course
Downloadable Course Manual
Downloadable Programme Manual
Online Quizzes
Exercise Library
Online exam
Course Content
With the NASM Women's Fitness Specialisation, learn how to:
Explore the motives that influence women to exercise
Understand the basic considerations when working with pre-natal and post-partum clients
Identify the unique needs that come with training teen girls
Provide corrective exercise, cardiovascular and small-group training specific to the female population
What Qualification Will I Get?
Level 4 equivalent qualification
10 CIMSPA Developmental CPD points
Other Courses
Similar Courses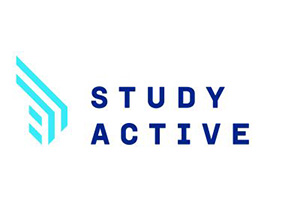 Study Active
Qualification: REPs Level 3 Certificate in Personal Training
Location:
Flexible, online, blended learning. Ongoing start dates NATIONWIDE.
Type of Course: Full-time
Vision Fitness Academy
Qualification: VFA Elite Personal Trainer
Location:
Make the best start to your new career with our top qualification, giving you the greatest earning potential from day one.
Type of Course: Part-time