Grow your business by reducing waistlines. Help clients gain the knowledge they need to lose weight - and reclaim their health.
Provider Premier Global NASM
Qualification: Weight Loss Specialisation (NASM-WLS)
Category: Specialist Courses
Duration: Complete within 1 year
Schedule: Part-time

Course Introduction
Master the secrets of diet, exercise and psychology to help clients take the weight off and keep it off.
The NASM Weight Loss Specialist enables you to discuss the health dangers of obesity, the physiology and psychology of weight loss, nutrition and physical activity guidelines specific for weight loss clients.
This course also goes into detail on how to use NASM's exclusive Optimum Performance Training™ (OPT™) model to design exercise programs specific
for weight-loss clients.
Pre-requisities / Entry Requirements
We recommend that you have at least a Level 3 Diploma in Fitness Instructing and Personal Training, an NASM-CPT qualification or a high level of working knowledge of the fitness industry.
Additional Information
The NASM Weight Loss Specialisation includes:
Online Course
Downloadable Manual
Video Demonstrations
Programme Manual
Exercise Library
CEU Exam
Course Content
With the NASM Weight Loss Specialisation, learn how to:
Explain the physiological and psychological mechanisms involved in weight management
Dispel common weight loss myths
Become confident working with weight loss clients
Construct individualised weight loss programs and know how to modify them appropriately during weight loss plateaus
Know when a weight loss client must be referred out to a qualified medical professional
What Qualification Will I Get?
Level 4 equivalent qualification
10 CIMSPA Developmental CPD points
Other Courses
Similar Courses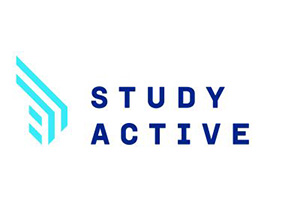 Study Active
Qualification: REPs Level 3 Certificate in Personal Training
Location:
Flexible, online, blended learning. Ongoing start dates NATIONWIDE.
Type of Course: Full-time
Vision Fitness Academy
Qualification: VFA Elite Personal Trainer
Location:
Make the best start to your new career with our top qualification, giving you the greatest earning potential from day one.
Type of Course: Part-time