Small group training nets big results - and bigger paychecks.
Provider Premier Global NASM
Qualification: Group Personal Training Specialisation (NASM-GPTS)
Category: Specialist Courses
Duration: Complete within 1 year
Schedule: Part-time

Course Introduction
The NASM Group Personal Training Specialist (GPTS) - a hybrid of the best aspects of one-on-one personal training and group fitness.
Learn the necessary methods for designing, developing, and delivering a successful group personal training programme and overall experience.
Pre-requisities / Entry Requirements
We recommend that you have at least a Level 3 Diploma in Fitness Instructing and Personal Training, an NASM-CPT qualification or a high level of working knowledge of the fitness industry.
Additional Information
The NASM Group Personal Training Specialisation includes:
Online course
Online manual
Video demonstrations and lectures
Interactive study materials
120 downloadable group personal training programmes
Online quizzes
Online CEU exam
Course Content
With the NASM Group Personal Training Specialisation, learn how to:
Understand both the information and application of group personal training
Develop a strategic business plan to maximise financial success
Create structured progression plans rooted in proven exercise-science principles
Acquire the necessary communication and coaching skills for a dynamic group setting
Successfully teach, train, and motivate all participants
Effectively transition group personal training into business practice
By training more clients in less time, you'll take your business to the next level. Plus, hard work seems easier (and more fun) when it's shared with others.
What Qualification Will I Get?
Level 4 equivalent qualification
10 CIMSPA Developmental CPD points
Other Courses
Similar Courses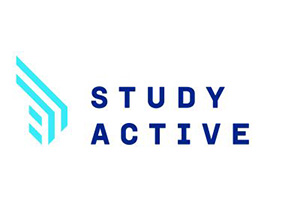 Study Active
Qualification: REPs Level 3 Certificate in Personal Training
Location:
Flexible, online, blended learning. Ongoing start dates NATIONWIDE.
Type of Course: Part-time
Vision Fitness Academy
Qualification: Active IQ Level 2 Certificate in Fitness Instruction and Active IQ Level 3 Certificate in Personal Training
Location:
Work more closely with members of the public to help them achieve their health and fitness goals with our VFA PT course.
Type of Course: Part-time