Become the go-to expert on nutrition and diet.
Provider Premier Global NASM
Qualification: Fitness Nutrition Specialisation (NASM-FNS)
Category: Specialist Courses
Duration: Complete within 1 year
Schedule: Part-time

Course Introduction
You'll give your clients some food for thought by relaying the critical role nutrition plays in weight loss and management. This includes understanding metabolism and caloric needs, learning to interpret labels, selecting appropriate portion sizes and eating healthy.
Pre-requisities / Entry Requirements
We recommend that you have at least a Level 3 Diploma in Fitness Instructing and Personal Training, an NASM-CPT qualification or a high level of working knowledge of the fitness industry.
Additional Information
The NASM Fitness Nutrition Specialisation includes:
Online Course
eBook
Client Hand-Outs
Meal Planner
Quizzes
Online Exam
Course Content
With the NASM Fitness Nutrition Specialisation, learn how to:
Teach clients how to interpret labels, select appropriate portion sizes, and eat healthily
Boost your reputation, career, and client base as the go-to expert on nutrition and diet
Educate clients about nutrition's critical role in weight loss management
Illustrate how energy balance, caloric needs, activity, metabolism, and food choices impact fitness goals
Provide clients with valuable handout materials, product discounts, menu planners, and online resources.
What Qualification Will I Get?
Level 4 equivalent qualification
10 CIMSPA Developmental CPD points
Other Courses
Similar Courses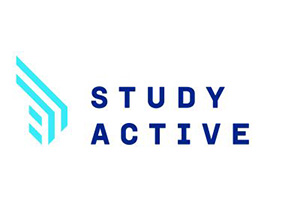 Study Active
Qualification: REPs Level 3 Certificate in Personal Training
Location:
Flexible, online, blended learning. Ongoing start dates NATIONWIDE.
Type of Course: Part-time
Vision Fitness Academy
Qualification: Active IQ Level 2 Certificate in Fitness Instruction and Active IQ Level 3 Certificate in Personal Training
Location:
Work more closely with members of the public to help them achieve their health and fitness goals with our VFA PT course.
Type of Course: Part-time