This course will teach you a range of Kettlebell exercises - adding to the skills and expertise you can offer to your clients.
Provider Focus Training
Qualification: Certificate in PURE Kettlebell
Category: Conditioning-Based Classes
Location: Manchester, Birmingham, London
Duration: One day workshop
Schedule: Day

Course Introduction
The use of Kettlebells in an exercise regime combines cardiovascular, strength and flexibility training. Usage places demands on the lower back, legs and shoulders requiring a strong core to prevent injury. They are also excellent for improving grip strength.
This workshop covers a range of kettlebell exercises using swing, clean and jerk movements, showing you how to build them into programmes. You'll also learn how to incorporate them into a 'circuit' style of exercise.
Pre-requisities / Entry Requirements
Must hold a Level 2 Gym Instructor or Exercise to Music qualification.
Course Content
What will I learn?
The 6 grips involved in kettlebell exercises
An extensive range of kettlebell exercises for all clients
Sport specific exercises
How to incorporate techniques into a training programme
How these skills can be incorporated into a studio session
What Qualification Will I Get?
8 CPD points
Other Courses
Similar Courses
Train Fitness
Qualification: Central YMCA Qualification- GP & Exercise Referral
Location:
Essential for fitness professionals wanting to specialise in this sector, it provides the knowledge required.
Type of Course: Part-time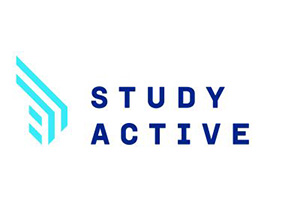 Study Active
Qualification: REPs Level 3 Diploma in Gym Instructing & Personal Training
Location:
Flexible, online, blended learning. Ongoing start dates NATIONWIDE.
Type of Course: Full-time
Health and Fitness Education
Qualification: L3 Special Populations Diploma
Location: , London, Manchester, York, Cardiff, Birmingham, Doncaster, Warrington
if you are looking to progress your career in the fitness industry, why not consider achieving the Special Populations Diploma?
Type of Course: Part-time