For advanced level fitness instructors wanting to gain a specialist qualification
Provider Focus Training
Qualification: AIQ Level 4 Certificate in Exercise for the Management of Low Back Pain
Category: Specialist Courses
Location: Birmingham, Liverpool, Chester, Manchester, London
Duration: Home study plus 3 practical course days
Schedule: Part-time

Course Introduction
During their lives, approximately 80% of adults will suffer lower back pain. Acute back pain can make daily life difficult and the symptoms of chronic back pain can be severely debilitating. Sufferers often become inactive to avoid pain leading to further related conditions.
Pre-requisities / Entry Requirements
Learners must hold a Level 3 Certificate in Exercise Referral to enrol onto the L4 Lower Back Pain Specialist qualification.
Course Content
You will learn:
Prevalence of Low Back Pain in the UK
National Guidelines for Management of Low Back Pain
Activity/ Inactivity in the prevention and Management of Low Back Pain
Epidemiology of Low Back Pain
Co-morbidities/ medications and their exercise considerations
Psychological/ sociological impact of Low Back Pain
Screening/ Assessment techniques for Low Back Pain
Goal Setting
Planning/ delivering appropriate exercise sessions/ exercises
What Qualification Will I Get?
Active IQ Level 4 Certificate in Exercise for the Management of Low Back Pain
20 REPs CPD points.
Other Courses
Similar Courses
Health and Fitness Education
Qualification: YMCA Awards Level 3 Diploma in Exercise Referral
Location: , London, Cardiff, Birmingham, Manchester, Doncaster, York, Warrington
Anyone who wishes to work with clients with specific controlled medical conditions should look at this course.
Type of Course: Part-time
European Institute of Fitness
Qualification: Active IQ Personal Trainer Award + ACSM Fitness and Nutrition Coach + ILM Fitness Business
Location: Pontypridd
A new kind of personal trainer course. Become the very best with our Master Trainer PT Course.
Type of Course: Full-time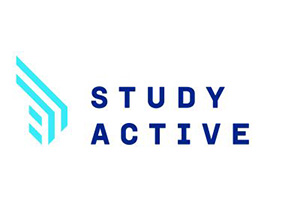 Study Active
Qualification: Active IQ Level 3 Award in Designing Pre & Post Natal Exercise Programmes
Location:
This nationally recognised qualification will see successful candidates qualify to design exercise programmes for PPN clients
Type of Course: Part-time