Combine Level 3 Exercise Referral with your choice of Level 4 Specialism
Provider Focus Training
Qualification: CYQ Level 3 Diploma in Exercise Referral plus AIQ Level 4 in Lower Back Pain or AIQ Level 4 Obesity and Diabetes
Category: GP Referral
Location: Birmingham, Manchester, Liverpool, London
Duration: Home study and attendance on practical course days
Schedule: Part-time

Course Introduction
For Personal Trainers who are really at the top of their game and want to achieve 'Specialist Practitioner' status. This qualification includes the Level 3 Diploma In Exercise Referral and your choice of either the Lower Back Pain or Obesity and Diabetes Level 4 courses. It's your choice, but whichever you select you can be sure that you are getting a qualification that really targets your expertise towards specific health needs of our population.
Pre-requisities / Entry Requirements
Students must be 16 or over,
Students must hold CYQ L2 Certificate in Fitness Instructing (GYM, ETM, AQUA)
Course Content
Level 3 Exercise Referral
Plus either:
Level 4 Obesity and Diabetes
or Level 4 Lower Back Pain Specialist
What Qualification Will I Get?
CYQ Level 3 Diploma in Exercise Referral plus AIQ Level 4 in Lower Back Pain or AIQ Level 4 Obesity and Diabetes
Other Courses
Similar Courses
Health and Fitness Education
Qualification: YMCA Level 3 Certificate in Personal Training (inc Level 3 Nutrition)
Location: London, Doncaster, Birmingham, York, Manchester, Cardiff, Warrington, Dudley, Brighton, Nottingham, Durham, Bath, Preston
Want to become a qualified fitness instructor or personal trainer? Do you want to turn your passion for fitness into a career?
Type of Course: Part-time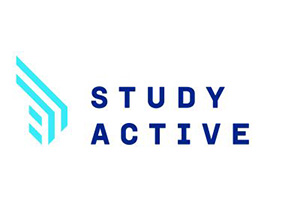 Study Active
Qualification: REPs Level 3 Certificate in Personal Training
Location:
Flexible, online, blended learning. Ongoing start dates NATIONWIDE.
Type of Course: Full-time
European Institute of Fitness
Qualification: Active IQ Personal Trainer Award + ACSM Fitness and Nutrition Coach + ILM Fitness Business
Location: Pontypridd
A new kind of personal trainer course. Become the very best with our Master Trainer PT Course.
Type of Course: Full-time