Gain specialist skills to work with clients maximise their sporting potential
Provider Focus Training
Qualification: CYQ Level 3 Certificate in Instructing Sports Conditioning
Category: Strength & Sports Conditioning
Location: Birmingham, Romford
Duration: Home study plus 3 practical course days
Schedule: Part-time

Course Introduction
Working with athletes ranging from Sunday league football to professional athletic associations, your role as a trainer is to help increase their performance levels by analysing their sporting movements and planning skill development programmes. The teachings of this course are based on human physiology and biomechanics and will provide vital knowledge to Personal Trainers or sports people.
Pre-requisities / Entry Requirements
Students must hold a Level 3 Certificate in Personal Training
Students must be aged 16 or over
Course Content
Unit 1
Biomechanical analysis of athletes – learn how to breakdown the mechanics of individual movements and how to analyse the musculature involved to enable the effective prescription of exercise to improve the movement 's functionality
Unit 2
Physiological training needs analysis for individuals/groups – Learn how to assess the specific needs of a client's performance for cardiovascular conditioning and muscular strength/endurance requirements.
Unit 3
Motor skill development – Learn to develop motor skill drills to improve the client's speed, agility, quickness and spatial awareness.
Unit 4
Plyometric exercise - Learn the indepth principles of plyometrics and how they can be utilised to improve sports related performance.
Unit 5
Muscular strength and endurance conditioning – Building on the knowledge gained from the certificate in Personal Training, this unit focuses on athletic conditioning.
What Qualification Will I Get?
CYQ Level 3 Certificate in Sports Conditioning.
16 REPs CPD points
Other Courses
Similar Courses
Train Fitness
Qualification: Central YMCA Qualification- GP & Exercise Referral
Location:
Essential for fitness professionals wanting to specialise in this sector, it provides the knowledge required.
Type of Course: Part-time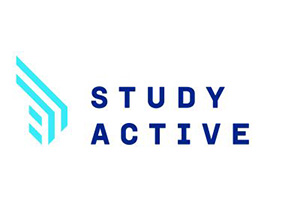 Study Active
Qualification: CIMSPA & REPs Level 3 Diploma in Personal Training
Location:
Flexible, online, blended learning. Ongoing start dates NATIONWIDE.
Type of Course: Full-time
Health and Fitness Education
Qualification: YMCA Awards Level 3 Diploma in Exercise Referral
Location: , London, Cardiff, Birmingham, Manchester, Doncaster, York, Warrington
Anyone who wishes to work with clients with specific controlled medical conditions should look at this course.
Type of Course: Part-time